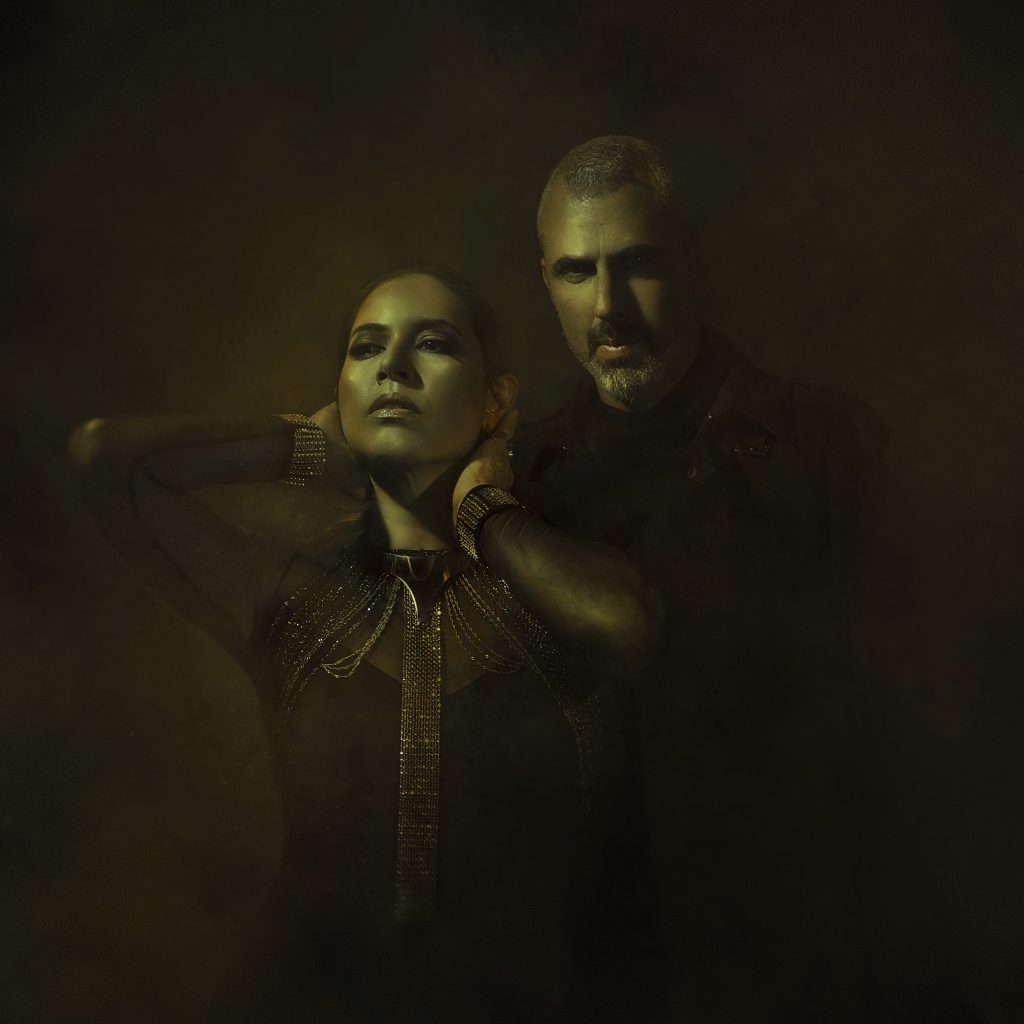 Experimental symphonic pop duo, Elsiane, reveal the first taste of their forthcoming 5th album with epic new single "Sinai", released everywhere via AntiFragile Music.
This marks the beginning of a new era for the Canadian duo, with Grammy-winning producer David Bottrill (Peter Gabriel, Tool, Muse) lending his talent and creative vision to the project.
The intense yet hopeful "Sinai" features Elsieanne Caplette's distinctive, ethereal vocal floating over dramatic orchestral elements and powerful percussion from partner Stephane Sotto.
Elsiane explain the meaning behind the song: "Sinai encompasses a magnitude of melancholic struggles and heroic triumphs, it takes you on a voyage to a sacred place, one of glory and grace, and of peace with ourselves. This song is dedicated to Stephane's father who was such a great source of inspiration for us over the years." 
On working with the legendary Bottrill, they say that "Collaborating with David Bottrill was enriching for our music and for us as individuals, and with 'Sinai' the whole experience gave birth to something epic, representing where we are at in this present moment in our journey as artists."
As they continue to craft the finer details of the new album with Bottrill, Elsiane are excited to take their music to the next level and reinvent themselves. 
(Visited 1 times, 1 visits today)