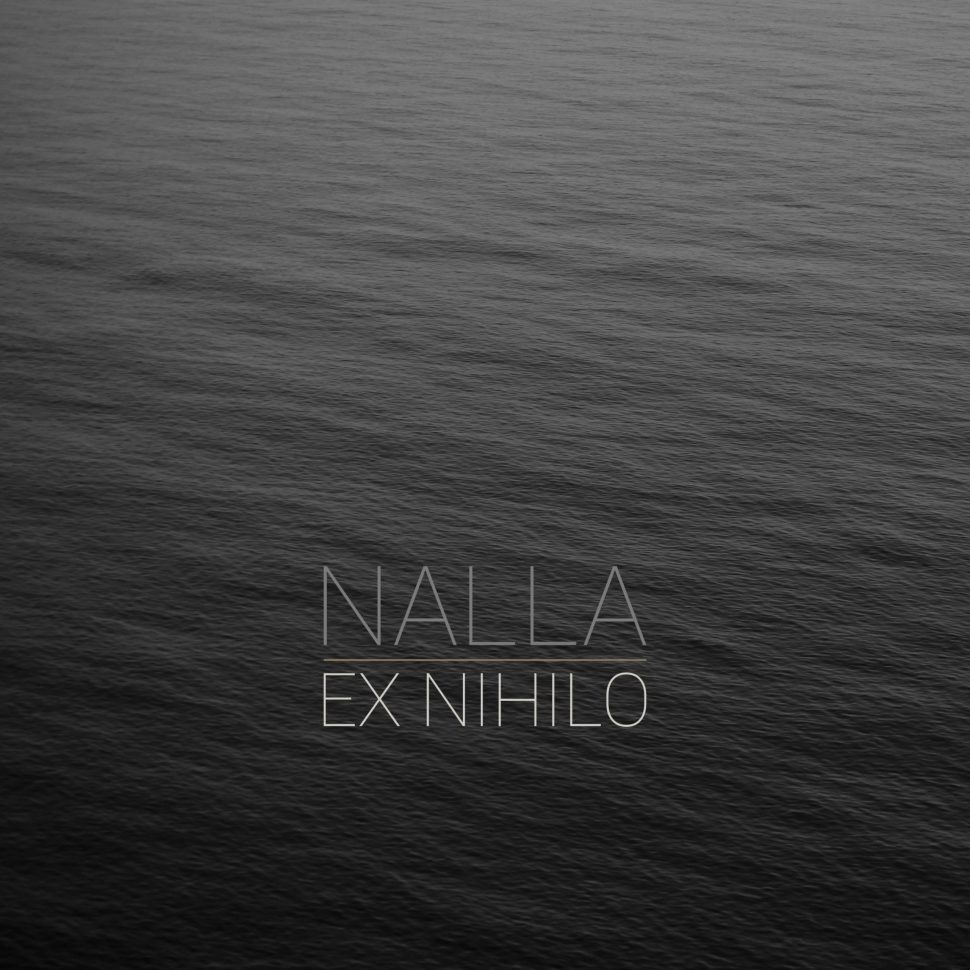 Instrumental band Nalla presents brand new album Ex Nihilo, which consists of five songs,  some of which drove inspiration from Slavic mythology, so we have an opportunity to hear numbers such as "Svarog", "Perun", "Veles", "Zorya" i "Ny".
Album Ex Nihilowas recorded in Amsterdam at the end of the last and at the beginning of this year. The first eye-catching moment comes when you look at the simple album cover which represents water, the open sea, lake which perfectly suits with songs. These themes are everlasting, they have their own start and give so many possibilities, just like the open sea.
Experimental rock, 21st century jamming and close future of "Svarog" and "Ny", with their stabile groove and melodic bass, take us on a journey. Those songs are murkier, but vivid tempo captures all our attention. On the latter song, just before the end, there is that changing moment where theme transits to whole another story. Desert ambience is brought by "Veles" with duo of acoustic guitar and slide and electric carpet underneath.
"Perun" is the longest and the most up-tempo song whit several melodic shifts and ubiquitous drums. The last one, "Zorya" plays with rhythm, so we can hear southern sounds and ethno inspirations. Stoner and desert rock are added or classic rock base with nod to jazz, electronic and traditional motives.
Nalla – guitars, bass, synth, drums
Stefan Gacesa (3×2 studio) – mastering
(Visited 40 times, 1 visits today)