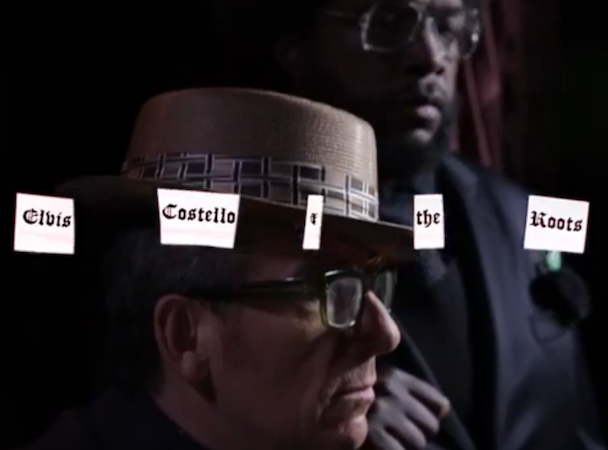 Elvis Kostelo (Elvis Costello) i The Roots izdaće zajednički album, i predstavljaju jedan od singlova.
Elvis Kostelo i The Roots su i ranije zajedno pravili muziku, kao što je džem sešn iz 2009. godine, i muzička ostvarenja za neke muzičare prošle godine. Još u januaru je najavljeno da će Kostelo sa The Roots snimiti zajedno LP, i od tada nam se novosti i detalji sa tog albuma polako otkrivaju.
Album će se zvati Wise Up Ghost i biće objavljen u septembru. Objaviće džez etiketa Blue Note Records. U ovom trenutku imamo priliku da čujemo nešto od muzike sa albuma, pesmu koja ga otvara i predstavlja – "Walk Us Uptown".
Ova nova numera zaista predstavlja kombinaciju umeća umetnika – glas Elvisa Kostela, njegovi tekstovi i melodija podržani i pojačani moćnim snažnim sving gruvom.
(Visited 58 times, 1 visits today)