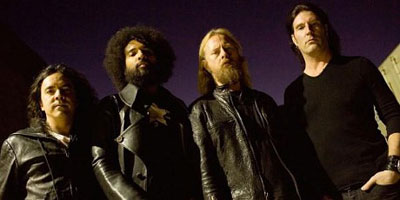 Pesma Black Gives Way to Blue sa predstojećeg istoimenog albuma Alice in Chains posvećena je preminulom pevaču benda Layneu Staleyju (1967 – 2002), a otpevao ju je britanski balader i veliki poštovalac Alice in Chainsa – ser Elton John.
"Bio sam počastvovan i nisam mogao da odolim. To je prelepa pesma", rekao je Guardianu britanski pevač.
Gitarista američkog benda Jerry Cantrell je ideju dobio od prijatelja, i isprva ju je prihvatio kao šalu.
Ispostavilo se da je Elton John zainteresovan, nakon čega su se našli u studiju u Las Vegasu gde su snimili pesmu.
Nakon snimanja, Cantrell je rekao da je Elton John kao autor uticao na njega.
Album Black Gives Way to Blue najavljen je za septembar.
Izvor:
(Visited 60 times, 1 visits today)