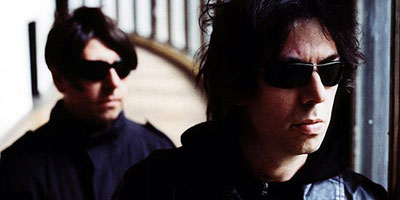 Legendarni engleski sastav Echo & the Bunnymen biće zvezde ovogodišnjeg festivala Jelen Pivo Live 09, koji će se održati 18. i 19. septembra u SKC-u.
Echo & the Bunnymen nastupiće drugog dana i prvi put se pokloniti domaćoj publici, i to u godini kada obeležavaju 30 godina od osnivanja benda.
Oni će premijerno izvesti pesme sa novog studijskog albuma The Fountain, koji će se u prodaji pojaviti 12. oktobra.
Radi se o 11 studijskom albumu, prvi singl biće Think I Need It To, dok četiri nove pesme (Think I Need It Too, Do You Know Who I Am, Proxy i Drivetim) već možete da čujete na bendovom sajtu.
Izvor: Popboks.com
(Visited 74 times, 1 visits today)