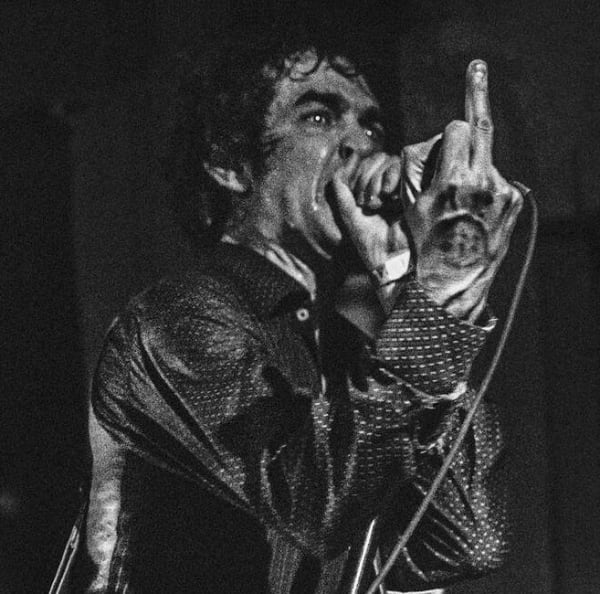 Frontmen benda The Jon Spencer Blues Exlopsion objavi će prvi solo album Spencer Sings The Hits in November.
Džon Spenser (Jon Spencer) je objavio detalje o svom novom albumu. Album će biti objavljen za izdavačku kuću Red Records, 2. novembra 2018. godine. Sniman je u toku prošle godine u studiju Key Club Recording Company u saradnji sa Bilom Skibeom (Bill Skibbe), Semom Kumsom (Sam Coomes) i M. Sordom (M. Sord).
Spenser je izjavio: "Sem je neko sa kim su mi se ukrštali putevi u proteklih nekoliko godina. Oduvek sam bio fan njegovog divljeg stila na klavijaturama i čudnovate harmonije. Zapravo, mi smo došli na ideju da sarađujemo još ranih dvehiljaditih.
M. Sorda sam upoznao na nekim projektima koje smo radili u Key Club-u. On je bio pomoćnik i asistent, a ispostavilo se da je fantastičan bubnjar."
Prošlog meseca, Spenser je objavio spot za glavnu numeru "Do The Trash Can" koju možete pogledati u daljem tekstu.
Spencer Sings The Hits spisak pesama:
1. Do The Trash Can
2. Fake
3. Overload
4. Time 2 Be Bad
5. Ghost
6. Beetle Boots
7. Hornet
8. Wilderness
9. Love Handle
10. I Got the Hits
11. Alien Humidity
12. Cape
Džon Spenser datumi UK turneje sa bendom Melvins:
Oct 23: Birmingham O2 Academy
Oct 24: Norwich Waterfront
Oct 25: Cardiff Y Plas
Oct 26: Leeds Stylus
Oct 28: Manchester Academy 2
Oct 29: Brighton Concorde 2
Oct 30: London Koko
(Visited 62 times, 1 visits today)