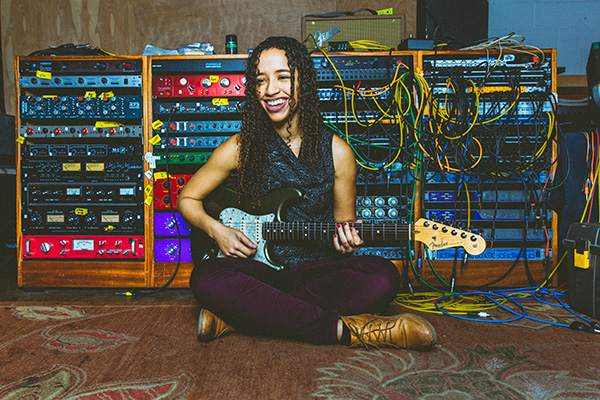 U njenoj muzici ima svega, od početaka i izvornog bluza Roberta Džonsona (Robert Johnson) do savremenije note osamdesetih Stivija Rej Vona (Stevie Ray Vaughan). Bazirajući svoju muziku na bluzu, ona nije totalni bluz, već bluz sa nežnijom notom ženskog senzibiliteta.
Najčešće samo jedna gitara, pojačalo, a ono što sledi jesu nežnije, prijatne, pevljive melodije sa izraženim osećajem za frazu. Ona se zove Džeki Venson (Jackie Venson) i objavila je pesmu "Back to Earth". Ova mlada teksaška autorka je pravo osveženje i još jedno jako ime u mladoj plejadi bluz muzičara. Diplomac na prestižnom Berkliju, gitaru je počela da svira tek pre nekoliko godina, a za to vreme, kao što se iz priloženog može primetiti, unela je u sviranje ono najvažnije – emociju.
Emocija, muzička potkovanost i upotreba efekata za gitaru čine pesmu "Back to Earth" jedinstvenom, stvarajući stil koji je prepoznatljiv za ovu mladu teksašku bluzerku.
(Visited 134 times, 1 visits today)