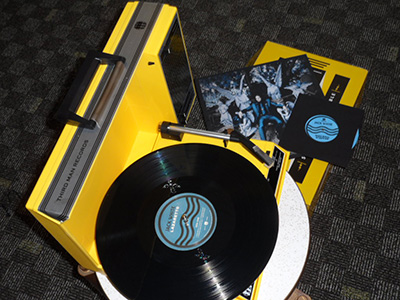 The Black Keys, Lana Del Rej (Lana Del Rey) i Bek (Beck) takođe su popularni među kupcima ploča.
Džek Vajt (Jack White) i Arctic Monkeys dokazali su se kao dva najpopularnija umetnika među kupcima ploča ove godine širom Amerike, prenosi magazin NME.
Vajtov album iz 2014. godine pod nazivom Lazaretto bio je najprodavaniji u tom formatu, koji prebacuje ogromnih 75.700 primeraka od objavljivanja u junu, kako piše Wall Street Journal. Album se već zvanično pokazao kao najprodavaniji među pločama još od albuma Vitalogy' iz 1994, benda Pearl Jam.
U međuvremenu, ploča AM od benda Arctic Monkeys je takođe popularna i sa više od 40.000 prodatih, spada u jedan od pet najprodavanijih zajedno sa debi nastupom Lane Del Rej Born To Die. Albumi The Black Keys Turn Bluei Beka Morning Phase takođe su se plasirali u top pet, svaki od njih se prodao u minimum 25.000 primeraka.
Generalno, prodaja ploča u Americi je porasla za 49 procenata u zadnjih 12 meseci, sa blizu osam miliona kupljenih ploča.
Arctic Monkeys su takođe popularni među britanskim kupcima ploča, gde je prodaja tog formata ove godine premašila million, prvi put nakon 1990. godine.
(Visited 157 times, 1 visits today)