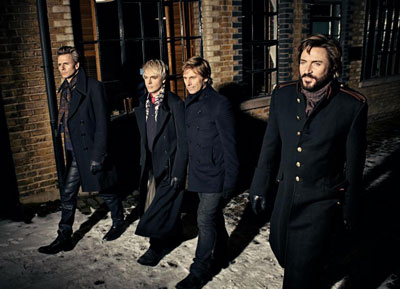 Glasine su konačno potvrđene, jedan od najvažnijih pop bendova svih vremena i legenda nju vejva, Duran Duran, nastupiće na otvaranju Exit Festivala 2012, na glavnoj bini.
Bend koji je u svojoj dosadašnjoj karijeri prodao više od 80 miliona ploča i promenio živote milionima fanova širom sveta, Duran Duran, vraća se u Srbiji. Nakon koncerta koji je održan u oktobru 2006. godine na Beogradskom sajmu, imamo priliku da ih čujemo na Exit-u. Tokom bogate karijere osvojili su najznačajnije muzičke nagrade, poput, Gremija i Brit nagrade, preko MTV-ja i Q magazina, sve do dve Ivor Novello nagrade, dok su im singlovi 14 puta bili u top 10 UK listi singlova, a 21 put u Bilbordovih sto najboljih singlova.
Duran Duran će predstaviti svoj poslednji album, 13. po redu, "All You Need Is Now", produciranom od strane višestruko nagrađivanog Mark Ronson-a. Poslednji spot su snimili za pesmu "Girl Panic! koji možete pogledati ispod.
Svakako ćemo imati prilike da uživamo i u legendarnim hitovima poput "Rio", "Hungry Like the Wolf", "Girls on Film", "Ordinary World", "Come Undone", kao i "A View to a Kill" iz istoimenog filma Džejms Bond serijala.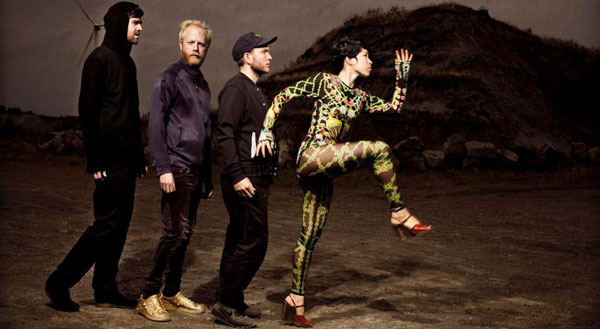 Četvoročlani sastav pod imenom Little Dragon nastupiće na Fusion bini. U pitanju je bend iz Švedske koji predvodi odlični vokal pevačice japanskog porekla, Yukimi Nagano. Njihov poslednji album, iz 2011. godine, "Ritual Union" pobrao je mnogobrojne pohvale publike i kritike. Časopis Rolling Stone opisuje album sledećim rečima, "na tananoj granici između futurustičkog soula sa njihovog debi albuma i sint pop poetike sa drugog albuma 'Machine Dreams' iz 2009. godine."
(Visited 56 times, 1 visits today)