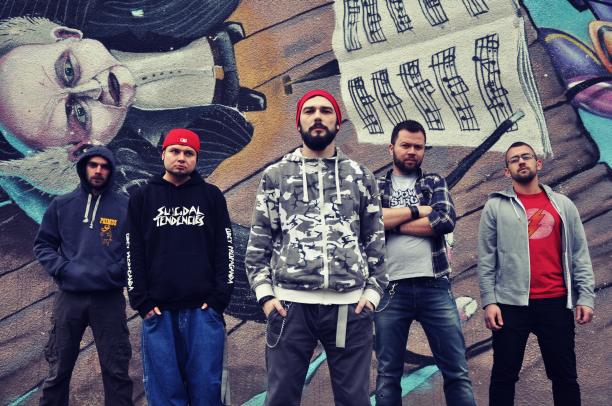 Kikindski sastav Downstroy objavio je novu numeru One Foot In The Grave koja će se naći na njihovom predstojećem EP izdanju Clone.
Na EP-u pored bivših članova (Stevan Vejin, Ivan Blagojević) gostuju Damir Milutinov Čvare (OVERDRIVE), Nemanja Kojić Coyote (ex-Eyesburn/Remedy) i Gergely Mihály (Angertea). Materijal je snimljen i produciran tokom 2018. u sopstvenoj prostoriji za probe od strane Marcella Roncsáka i samog benda. Kompletan miks i mastering izdanja potpisuje Dražen Kecman (studio Cirith Ungol, Republika Srpska).
EP koji će se pojaviti krajem novembra je prvo diskografsko oglašavanje benda Downstroy nakon punih osam godina, kada je izašao One Size Fits All za SMP etiketu, koji je dve godine kasnije reizdao Miner Recordings. Bend je u međuvremenu izbacio i dva singla koja su ponovo snimljena za ovaj EP. Ni jednog momenta nisu prestali sa koncertnim aktivnostima, a od tada su imali zapažene nastupe kao podrška bendovima Max & Iggor Cavalera Return To Roots, Jinjer, Ritam Nereda, Soulfly, kao i veliki broj festivalskih i samostalnih koncerata.
(Visited 3 times, 1 visits today)