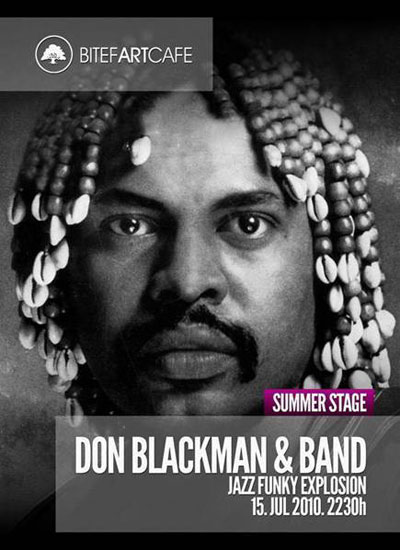 Funk & džez klavijaturista, pevač, tekstopisac i producent dolazi nam iz Kvinsa, New York.
Početkom 70-tih svirao je sa grupama: Parliament/Funkadelic, Earth, Wind & Fire i Roy Ayers-om a ubrzo kasnije postaje član grupe Twennynine. Iz te saradnje nastaju hitovi "Peanut Butter" & "Morning Sunrise".
Za muzičku kuću Artista Records 1982 godine objavljuje svoj solo album "Blackman" sa koga su pesme "Holding You, Loving You", "Heart's Desire" & "Since You've Been Away So Long" osvojile svetske top liste.
Saradjivao je sa sledećim muzičarima: Kurtis Blow, Najee, David Sanborn, Roy Ayers, Sting, Janet Jackson's "That's The Way Love Goes" (Remix) i Wayman Tisdale.
Komponovao je "Live to Kick It", pesmu koja se pojavila na albumu Tupac Shakur-a R U Still Down? (Remember Me), i "Dear Summer" koja se pojavila na albumu "534" Memphis Bleek-a featuring Jay-Z i "Holding You, Loving You" Master P.-a sa albuma "I Got The Hook Up".
Poslednji album "Listen" jazz funk masterpiece imaćemo zadovoljstvo da čujemo uživo u pratnji njegovog sjajnog benda samo na Summer Stage-u BitefArtCafe-a.
{youtube}4nweo-T9lEs{/youtube}
(Visited 88 times, 1 visits today)