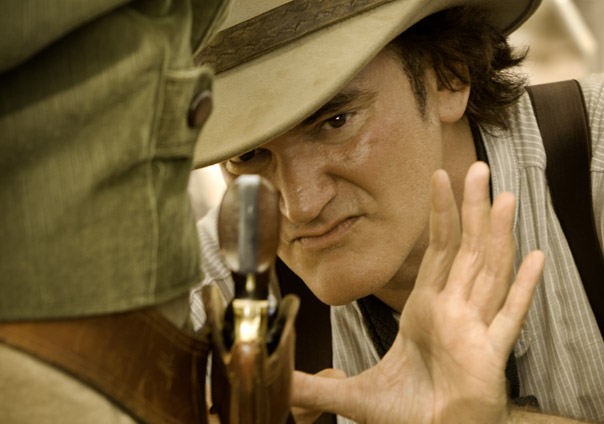 Proslavljeni holivudski režiser Kventin Tarantino (Quentin Tarantino) predstavio je svoju listu omiljenih albuma među kojima su Bob Dilan (Dylan), kralj Elvis i drugi.
Kako navodi Tarantino, njegov omiljeni album svih vremena je Blood On The Tracks Boba Dilana, a kao omiljenu pesmu izdvojio je "Tangled Up In Blue".
Na spisku su još i numere Fride Pejn (Freda Payne) "Band of Gold", odnosno dve pesme Fila Oksa (Phil Ochs) "I Ain't Marching Anymore" i "The Highwayman".
Listu upotpunjavaju ploče The Sun Sessions, Elvisa Prislija (Presley), The Great Escape, Elmera Bernstajna (Bernstain), Sisters, Bernarda Hermana (Herrmann), Under Fire, Džerija Goldsmita (Jerry Goldsmith) i Revenge, Džeka Ničea (Jack Nitzsche).
(Visited 9 times, 1 visits today)