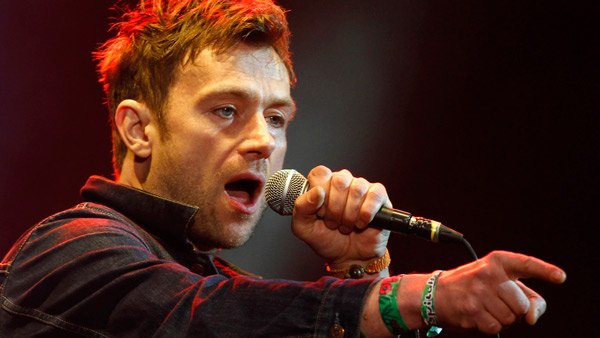 Dejmon Albarn (Damon Albarn) u Bostonu izvodi hit numeru benda iz 1997. godine. Po prvi put je svirao uživo "Song 2" bez pratnje kolega iz benda, pogledajte snimak u daljem tekstu.
Pevač, koji je izdao svoj debi solo album Everyday Robots u aprilu, trenutno je na turneji po SAD-u. Dok na svojoj turneji svira numere benda Blur, među kojima su "Out Of Time" i "This Is A Low", na protekloj svirci u Rojalu, u Bostonu, prvi put je svirao "Song 2" i to prvi put bez kolega iz Blur benda.
Kako je preneto, na istoj svirci Albarn je svirao i svoju solo numeru "Mr Tembo", dok je nosio kapu u obliku slona, koju mu je dobacio neko iz publike – pogledajte snimak ispod.
Lokalni muzički blog Vanyaland navodi da su odsvirane pesme iz Blur ere "Out Of Time" i manji deo "Intermission", kao i "Kids With Guns" iz set liste benda Gorillaz.
Albarn je prethodno objavio zvanični video za "Mr Tembo" u kojem se osim njega i njegovog benda The Heavy Seas, pojavljuje snimak pravog Mr Tembo – mladunče slona siročeta koje je Albarn video dok je putovao kroz Tanzaniju.
U izjavi za NME Albarn opisuje MR Tembo kao "divnog malog drugara", podsećajući se trenutka kada je nakon odsvirane pesme na svom ukuleleu slon ustuknuo.
Sledećeg meseca Albarn će nastupiti na Latitude festivalu u Suffok-u, uz The Black Keys i Two Door Cinema Club. Ono što je za naš region važno je njegov nastup u okviru ovogodišnjeg izdanja Exit festivala.
(Visited 96 times, 1 visits today)