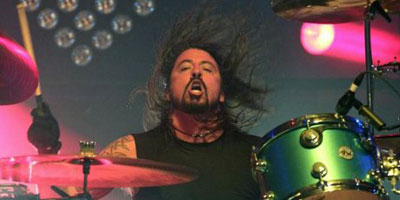 Dave Grohl će narednog meseca biti ovenčan nagradom Godlike Genius na Shockwaves NME Awards ceremoniji u Londonu.
Nekadašnji bubnjar Nirvane i frontmen Foo Fightersa, primiće ovo priznanje u dvorani O2 Academy Brixton u Londonu 23. februara, prenosi NME.
Tom prilikom će svirati Foo Fighters.
Ovo NME-jevo priznanje ranije su dobili New Order, Manic Street Preachers, The Cure, The Clash, Primal Scream i Paul Weller.
"Ne mislim da sam bogomdan, ni da sam genije. Laska mi to priznanje. Lepo je dobiti priznanje za posao koji voliš da radiš, ali ja muziku ne smatram poslom", rekao je Grohl za NME povodom ove nagrade.
(Visited 74 times, 1 visits today)