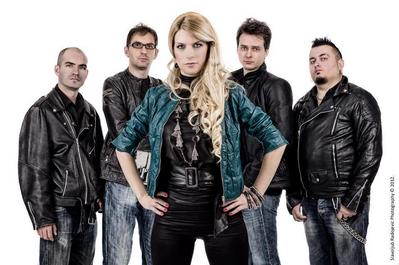 Popularni kragujevački rok/metal bend Darkshines, koji slavi desetogodišnjicu svog rada, objavio je video za pesmu "Šta je to bilo sa nama".
Po rečima Branislava Blagojevića (Bože Friedmana), gitariste i lidera benda Darkshines,
""Maxi singl" predstavlja bend u novom izdanju. Ono što treba reći jeste to da su pesme na srpskom jeziku obzirom da smo prethodna dva albuma snimili na engleskom i da smo ovim singlom predstavili novu pevačicu Dušicu Đurđević".
Na "Maxi singl"-u nalaze se dve kompozicije, "Šta je bilo sa nama" i obrada čuvene pesme "Pitaju me, pitaju", Olivera Mandića, snimljena na insistiranje velikog broja ljudi koji su poslušali njihovo live izvođenje te pesme.

Najnoviji spot, za pesmu "Šta je bilo sa nama", sniman je u Knjaževsko-srpskom teatru u Kragujevcu. Režiju, montažu i postprodukciju potpisuje Slobodan Milivojević Bobansky, dok je za fotografiju bio zadužen Aleksandar Aca Pavlović. U spotu glume Nevena i Nikola Milojević.
Bend Darkshines iza sebe imaju jedno zvanično izdanje, album "Where" (PGP RTS, 2005). Tri godine kasnije, album "Love is Never Ending" bio je spreman za izdavanje, ali je za besplatan download dostupan tek sada, četiri godine nakon snimanja. Na albumu peva prva pevačica benda Jelena Slavković, koja je nakon snimanja tog albuma rešila da prestane da se bavi muzikom.
Na novom starom albumu su pesme: "Runaway", "Girl", "Darkshines (The Enemy of Heart)", "So Long…So Wrong", "Inside Your Eyes", "To Much to Care", "Creating Myself", "There's a Pain", "My Dying" i "Somewhere Inside You".
Poslušajte…
(Visited 66 times, 1 visits today)