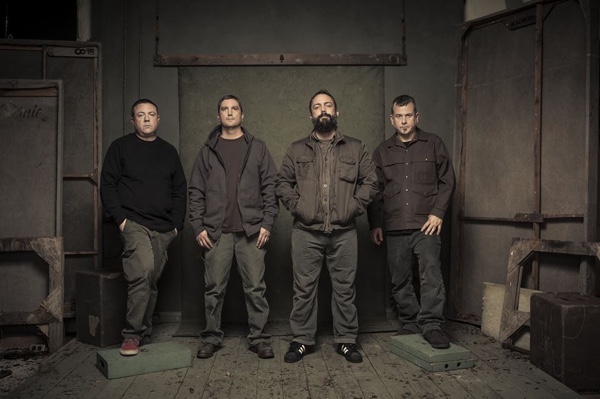 Američki rok sastav Clutch objavili su novi video za pesmu "How To Shake Hands" koja će se naći na njihovom predstojećem albumu.
Ploča Book of Bad Decisions biće objavljena 7. septembra za njihovu vlastitu Weathermaker Music etiketu. U pitanju je njihovo dvanaesto studijsko izdanje koje nasleđuje album Psychic Warfare.
Krajem leta i početkom jeseni, Clutch će se otisnuti na veliku severnoameričku turneju, dok se u Evropu vraćaju krajem novembra, a 9. decembra nastupaće u zagrebačkoj Tvornici kulture.
Kompletan spisak pesama sa buduće ploče izgleda ovako:
1. Gimme The Keys
2. Spirit Of '76
3. Book Of Bad Decisions
4. How To Shake Hands
5. In Walks Barbarella
6. Vision Quest
7. Weird Times
8. Emily Dickinson
9. Sonic Counselor
10. A Good Fire
11. Ghoul Wrangler
12. HB Is In Control
13. Hot Bottom Feeder
14. Paper & Strife
15. Lorelei
(Visited 43 times, 1 visits today)