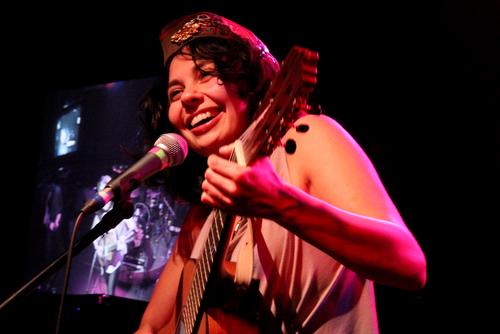 Kanadska autorka Mišel Gurevič (Michelle Gurevich) poznata kao Chinawoman predstavlja novi singl.
Ova muzičarka, kompozitorka i autorka svojih tekstova, objavila je singl pod nazivom "Kiss in Taksim Square". Numera je uobličena ujednačenim ritmom sve vreme, zvuk melodije je prigušen kao i glas umetnice koja peva. Chinawoman je do sad izdala dva albuma, Party Girl (2007) i Show me the face (2010).
meet me in taksim tonight
a drink and a kiss
what in the world could be more civilized?
(Visited 65 times, 1 visits today)