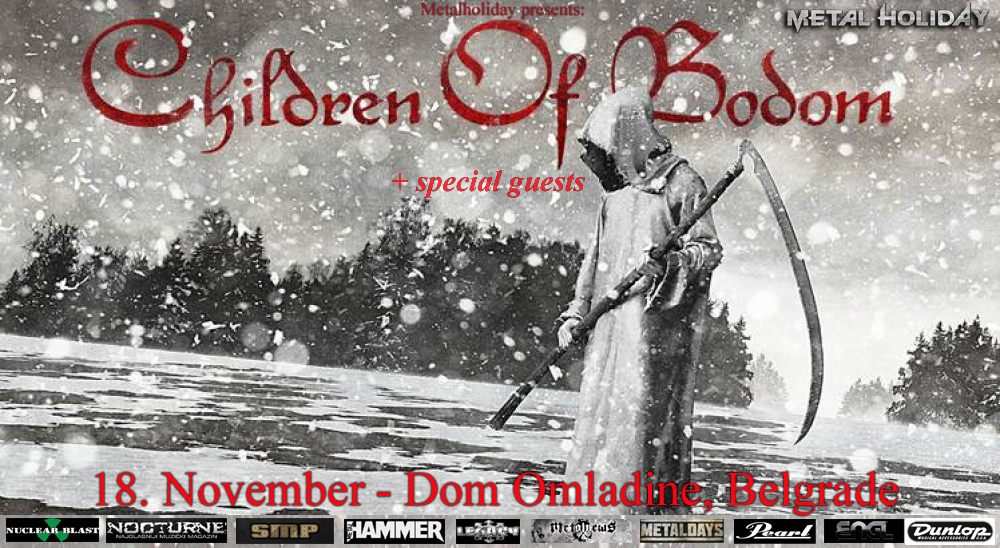 Finska hevi metal grupa Children Of Bodom nastupiće 18. novembra u beogradskom Domu Omladine. Na poziciji organizatora nalazi se slovenački Metal Holiday, koji će Fince, dan nakon nastupa u Beogradu, dovesti i u Ljubljanu.
Children Of Bodom sviraju već dvadeset godina. Tokom dugogodišnje muzičke karijere izdali su sedam albuma, dok je izlazak osmog pod nazivom "Halo Of Blood" najavljen za 11. jun ove godine. 
Detalji u vezi sa cenama i prodajom ulaznica i dalje su nepoznati, kao i naziv predgrupe koja će nastupiti na koncertu.
(Visited 69 times, 1 visits today)