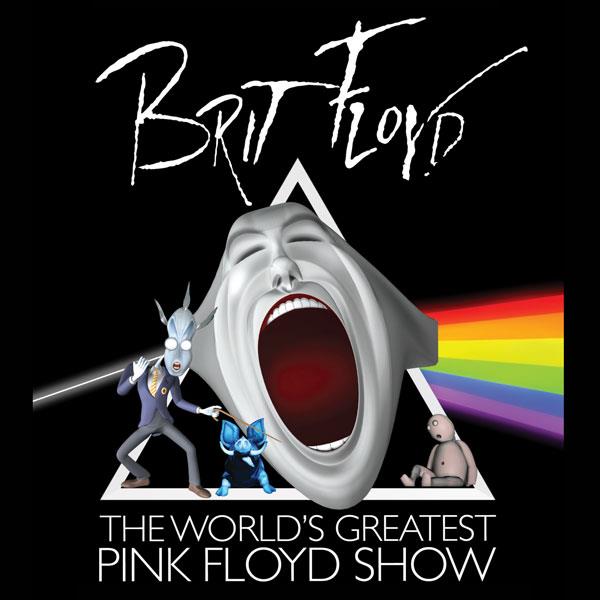 "Brit Floyd: The Pink Floyd Tribute Show" – zakazan je za 2. novembar u beogradskom Centru "Sava".
Koncert je deo turneje "A Foot In The Door World Tour 2012" koja se organizuje u čast prošlogodišnjeg izlaska best of-a Pink Floyd-a.
Tako, u "Sava" centru slušaćemo: Hey You, See Emily Play, The Happiest Days of Our Lives, Another Brick In The Wall part 2, Have A Cigar, Wish You Were Here, Time, The Great Gig In The Sky, Money, Comfortably Numb, High Hopes, Learning To Fly, The Fletcher Memorial Home, Shine On You Crazy Diamond, Brain Damage, Eclipse and Run Like Hell. Koncert će sadržati i celo – 23 minuta dugo izvođenje pesme "Echoes", sa Floyd-ovog albuma "Meddle" iz 1971. godine.
Inače, "A Foot in the Door – The Best of Pink Floyd" izašao je u novembru 2011. godine sa idejom da novim generacijama približi rad i značaj ovog legendarnog benda, ali je naišao na negativne kritike starih fanova koji su se žalili na odabir pesama i na "bedno" umetničko rešenje za omotnicu albuma.
Brit Floyd, najpoznatiji cover bend Pink Floyd-a, nastao je u Liverpulu i ne egzistira na sceni ni godinu, ali su odličnim interpretacijama Floyd-ovih pesama, stekli poštovaoce širom sveta, pa su do sada održali preko 150 koncerata. Tome je, svakako, poprinela i scenska prezentacija koja se bazira na onoj koja je pratila Floyd-ove koncerte na "The Division Bell Tour"-i iz 1994. godine.
Neki od članova Brit Floyd-a, poznati su i kao deo takozvanog "The Classic Rock Show"-a, koncerata na kome sviraju hitove iz '70-ih i '80-ih, bendova kao što su The Who i Dire Straits.
Pa, ti posle ubedi nekog da je bezveze što svira obrade…
(Visited 82 times, 1 visits today)