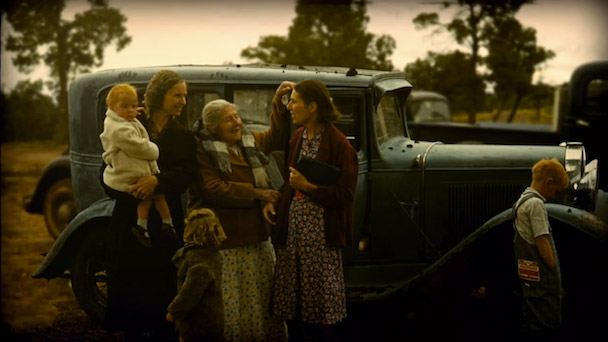 Bob Dilan (Bob Dylan) ima novi spot koji je snimljen za Columbia Records, a objavljen na Jutjubu 8. avgusta.
"Pretty Saro" je pesma koju je Dilan snimio marta 1970. godine za dupli album Self Portrait, i to šest puta, ali je, po svemu sudeći, njeno vreme tek sada došlo.
Ova 43 godine stara pesma, vodi poreklo od engleske folk pesme iz 18. veka, a sada će se naći na njegovom četrnaestom albumu The Bootleg Series Vol. 10, Another Self Portrait, čiji je izlazak najavljen za 27. avgust. Boks set sadržaće 35 pesama.
Na spotu je radila Dženifer Lebo (Jennifer Lebeau) koristeći fotografije iz Vašingtonske The Farm Security Administration (Library of Congress). Od 1200 fotografija koje se tamo nalaze, iz perioda 1940, 1950 i 1960. godine, odabrane su ove prikazane u spotu.
Dilanov glas je očaravajuć, instrumentni su nežni i oblače ovu staru pesmu u novo, zlatno ruho.
Za one koji ne znaju Dilan je bio u braku sa Sarom Nozninski (Sara Noznisky) u periodu od novembra 1965. godine do juna 1977. godine.
"Way down in the lone valley, in some lonesome place, I wish no better pastime than to be with my sweet"
(Visited 79 times, 1 visits today)