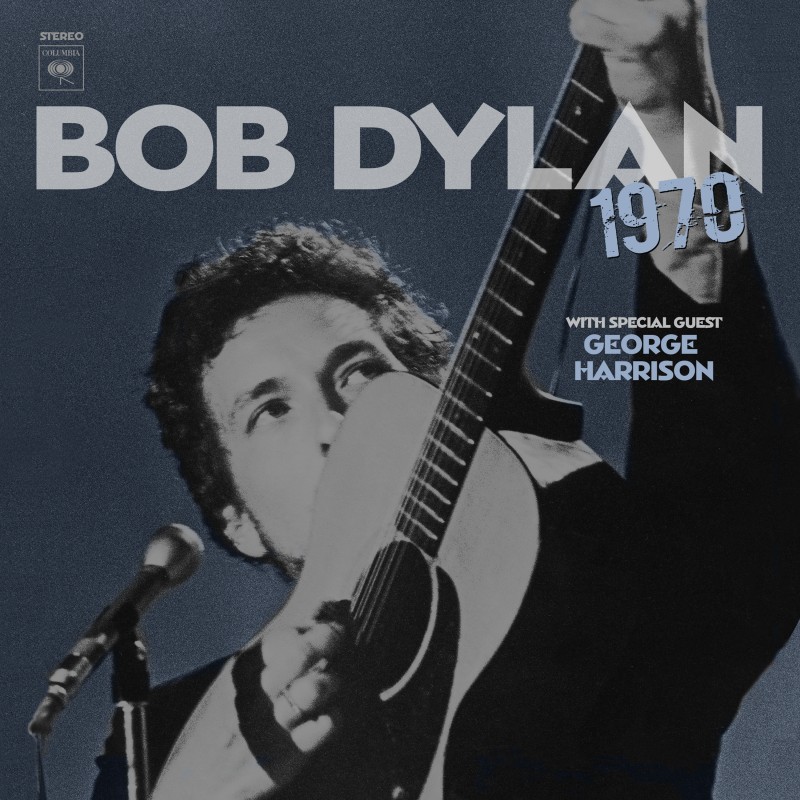 Trostruku CD kolekciju 1970 (50th Anniversary Collection) Bob Dilan (Dylan) će objaviti 26. februara 2021. (Columbia Records/Legacy Recordings/Menart).
Ovaj višestruki album uključuje prethodno nedostupne studijske snimke baš kao i kompletnu session svirku u kome uz Dilana svira i Džordž Harison (George Harrison) – snimljenu 1. maja 1970.
Neki delovi ovih snimaka objavljeni su u limitiranoj verziji 4. decembra kao deo izdanja Bob Dylan – 50th Anniversary Collection, ali je na zahtev i veliki interes javnosti odlučeno da se svi istorijski snimci objave na jednom izdanju. Prethodno neobjavljeni snimci koji su preostali sa izdanja Self Portrait i New Morning, kao i svi studijski snimci nastali 1. maja 1970. sa Džordžom Harisonom, naći će se sada zajedno na albumu Bob Dylan – 50th Anniversary Collection.  Dilan i Harison zajedno su izveli devet pesama među kojima su originalne Dilanove: "One Too Many Mornings", "Gates of Eden", "Mama, You Been On My Mind", kao i obrade ("All I Have to Do Is Dream" (The Everly Brothers), "Matchbox" (Karl (Carl) Perkins)…
Izdanje Bob Dylan – 1970 imaće novu naslovnu stranu i sadržaće beleške Majkla Simonsa (Michael Simmons).
Snimci sa albuma nastali su u Njujorku – od 3. do 5. marta i 1. maja 1970., u  Studio B, Columbia Recording Studios, dok su snimci od 1. juna do 5. avgusta i 12. avgusta, zabeleženi u Studio E, Columbia Recording Studios. 
Producenti albuma su: Džef Rosen (Jeff Rosen) i Stiv Berkovic (Steve Berkowitz), a originalne session snimke je producirao Bob Džonston (Bob Johnston).
Sve pesme je napisao Bob Dilan osim: "I Can't Help but Wonder Where I'm Bound" (Tom Pekston (Paxton)); "Universal Soldier" (Buffy Sainte-Marie); "Spanish Is the Loving Tongue", "Alberta", "Come All You Fair and Tender Ladies", "Things About Comin' My Way" ,"Fishing Blues", "Honey, Just Allow Me One More Chance", "Bring Me Little Water, Sylvie", "Lily of the West" (tradicionalna koju je aranžirao Bob Dilan); "Little Moses" (A.P. Karter (Carter)); "Thirsty Boots" (Erik (Eric) Andersen); "Come a Little Bit Closer" (Tomi Bojs (Tommy Boyce), Bobi (Bobby) Hart i Ves Farel (Wes Farrell)); "Yesterday" (Džon Lenon (John Lennon) i Pol Makartni (Paul McCartney)); "I Met Him on a Sunday (Ronde-Ronde)" (Širli Ovens (Shirley Owens), Beverli Li (Beverly Lee), Adi Haris (Addie Harris) i Doris Kuli (Coley)); "Da Doo Ron Ron" (Fil Spektor (Phil Spector), Džef Bari (Jeff Barry) i Eli Grinvič (Ellie Greenwich)); "Ghost Riders in the Sky" (Stan Džouns (Jones)); "Cupid" (Sam Kuk (Cooke)); "All I Have to Do Is Dream" (Budulu Brajant (Boudleaux Bryant)); "Matchbox" i "Your True Love" (Karl (Carl) Perkins); "Alligator Man" (Džimi Njuman (Jimmy C. Newman) i Flojd Čans (Floyd Chance)); "Jamaica Farewell" (Irving Burgi (Burgie)); "Can't Help Falling in Love" (Hugo Pereti (Peretti), Luiđi Kreator (Luigi Creatore) i Džorž David Vajs (George David Weiss)); "Long Black Veil" (Maridžon Vilkin (Marijohn Wilkin) i Dani Dil (Danny Dill)) i "I Forgot to Remember to Forget" (Čarli Feders (Charlie Feathers) i Stan Kezler (Kesler)).
(Visited 26 times, 1 visits today)