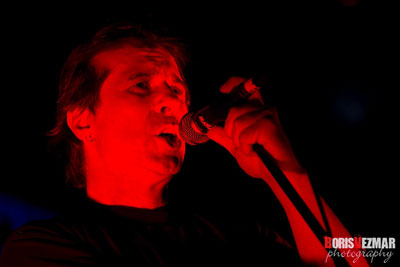 Kultni bend Block Out posle svirke krajem prošle godine u Novom Sadu, u petak, 30. marta se vraća na isto mesto, u klub Route 66.
Nakon višegodišnjih tradicionalnih svirki ovog benda u prepunoj Tremi, Novosađani su prošli put pokazali da izuzetno cene rad i zvuk ovog benda, te ne sumnjamo da će se i ovaj put tražiti karta više. Taj vikend u Novom Sadu će biti i više nego sjajan, jer smo prethodno najavili da u SKC Fabriku dolaze legendarni pankeri Hladno pivo. Novi Sad je ove godine postao veoma koncertno aktivan, što sve ljubitelje dobrih svirki može da raduje.
O samom bendu je iluzorno trošiti reči, oni to svojim svirkama svirkama najbolje dočaravaju, zato vredi spomenuti neke od svirki u skorijoj budućnosti gde ih možete čuti, a to su:
Karte za koncert u Route 66 su u pretprodaji po ceni od 600 dinara, dok će cena na ulazu biti 700 dinara.
Prodajna mesta su Klub Route 66, kao i music shop Mungos (Njegoševa).
Pratite nas, čitajte nas, moguća su i neka iznenađenja

(Visited 60 times, 1 visits today)