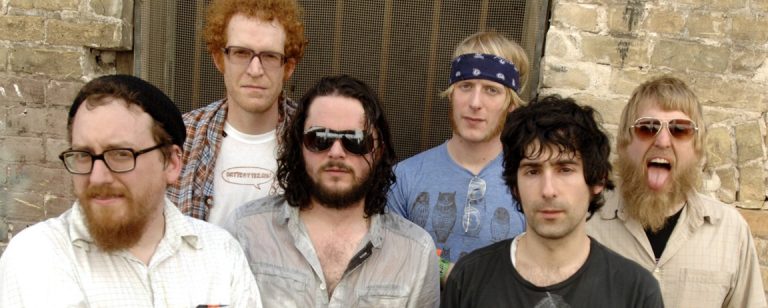 Američki indie-rock sastav, Blitzen Trapper, objavili su prvi singl "Magical Thinking" sa predstojeće ploče Holy Smokes Future Jokes.
Novi album trebalo bi da bude objavljen 11. septembra za Yep Roc Records, a u pitanju je njihovo deseto studijsko izdanje koje nasleđuje ploču Wild and Reckless iz 2017. godine.
Snimljen u Long Play Recording studiju u Portlandu, album se opisuje kao vođenje "slušaoca na divlje i dramatično putovanje kroz Bardo, to prelazno stanje između smrti i ponovnog rođenja. Sa svojstvenom tuđoljubivošću u tekstovima i slikama, "deset pesama na ploči crpe inspiraciju iz nekoliko dela, pre svega, Lincoln in the Bardo Džorža Sondersa (George Saunders)", koji je doveo do Bardo Thodol, poznatije kao Tibetanske knjige mrtvih.
Produkciju ploče potpisuje Rejmond Ričards (Raymond Richards), koji je, takođe, svirao bas, klavijature i pedal steel gitaru, studijski muzičari koji su učestvovali su klavijaturista Majkl Blejk (Michael Blake), violinista Luk Prajs (Luke Price), saksofonista Ben Latimer i prateći vokali Heder Vuds Broderik (Heather Woods Broderick) i Hejli Džonsen (Haley Johnsen).
(Visited 16 times, 1 visits today)