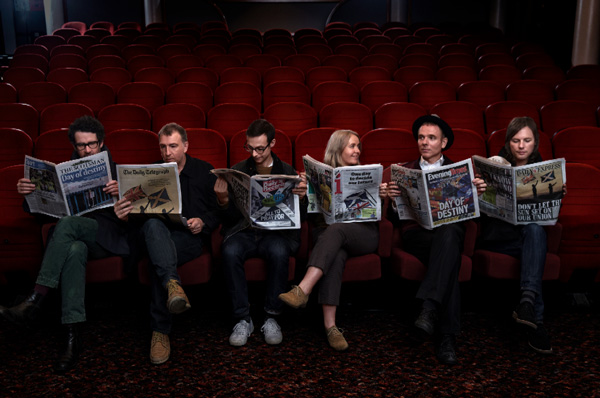 Belle And Sebastian su objavili detalje novog albuma koji će se zvati Girls In Peacetime Want To Dance.
Album će biti objavljen od strane Matador Records, 20. januara 2015. godine. U pitanja je deveti studijski album škotskog benda, nakon onog iz 2010 pod nazivom Write About Love.
Album je uradio Ben Alen (Ben H. Allen III ; Deerhunter, Animal Collective, Gnarls Barkely) u Atlanti uz dodatni miks dugogodišnjeg saradnika Tonija Dugana (Tony Doogan) iz Glazgova. Mastering je radio Frank Arkvrajt (Frank Arkwright) u studiju Abbey Road.
Spisak pesama albuma će naknadno biti objavljena.
U međuvremenu, bend sprema i za reizdanje svih starih albuma, danas, 7. oktobra. Svaki studijski album će izaći na vinilu pod nazivom It Could Have Been A Brilliant Career, prenosi magazin Uncut.
(Visited 62 times, 1 visits today)