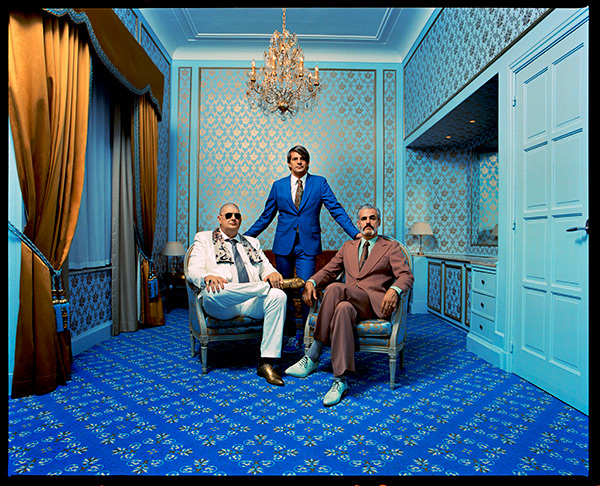 Za sebe kažu da teže da budu najglasniji bend u Antverpenu, dolaze iz Belgije, sviraju rokenrol, a zovu se Triggerfinger. Ovaj trio, koga čine gitarista Ruben Blok (Ruben Block), basista Pol Van Brujstegem (Paul Van Bruystegem) i bubnjar Mario Gusens (Mario Goossens), izdali su četvrti studijski album pod nazivom By Absence Of The Sun.
Za istoimenu pesmu snimili su i spot. Njihov put počinje 1998. godine i nakon godina sviranja po lokalnim klubovima i stvaranja imena, 2004. godine izdaju prvi album, koji nosi naziv kao i grupa tj. Triggerfinger. Njihov zvuk, starija publika poredi sa Led Zeppelin-om,a mladja sa grupom Queens Of The Stone Age. Prava odrednica bi bila negde između, dovoljno starijeg stila da daje na autentičnosti i nekomercijalnosti i dovoljno svežine da se uklopi u scenu današnjice.
Nova pesma "By Absence Of the Sun" ima akcenat na blago distorzičnoj bas gitari i jakim gruvom na bubnjevima, a sa druge strane distorzija gitare bez pratećih boja i efekata daje siroviju notu, što potvrđuje pomenuti spoj. U narednom periodu bend je veoma koncertno aktivan i to pretežno na prostoru Zapadne i Centralne Evrope. Uskoro ih možete očekivati i u regiji.
(Visited 50 times, 1 visits today)