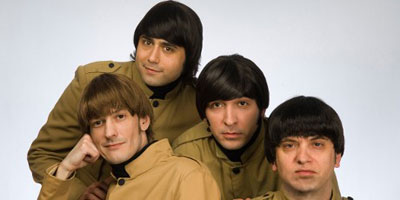 U četvrtak, 23. decembra, na Kolarcu će, povodom 30-ogodišnjice smrti Johna Lennona, nastupiti The Bestbeat, The Beatles tribute bend.
Repertoar je sastavljen kao presek kompletne karijere The Beatlesa, uključujući i poslednji period rada benda, najavili su organizatori.
"The Bestbeat koriste originalne muzičke instrumente na kojima su i The Beatles svirali i ista pojačala sa kojima su i The Beatles nastupali. The Bestbeat nastupaju u odelima koja su verna kopija odela liverpulskih buba, za ovu priliku – tri presvlačenja!", stoji u saopštenju povodom koncerta.
Koncert počinje u 21.00h, a ulaznice se mogu kupiti na Kolarcu po cenama od 600, 800 i 1.000 dinara.
{youtube}ruVi4MyI4Po{/youtube}
(Visited 21 times, 1 visits today)