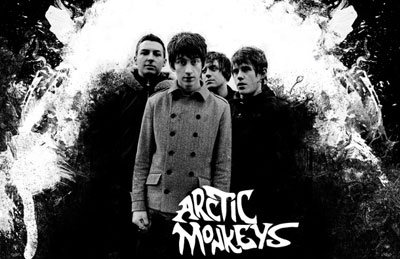 Bend uživo na nastupu u Sent Luisu predstavio najnoviju pesmu "Evil Twin".
Arctic Monkeys su na koncertu u Sent Luisu 4. oktobra premijerno predstavili novu pesmu "Evil Twin", koja će biti "B-strana" njihovog novog singla "Suck It And See" koji dolazi sa istoimenog četvrtog albuma benda.
Sa istog su već lansirani singlovi "Don't Sit Down 'Cause I've Moved Your Chair" i "The Hellcat Spangled Shalalala". Singl "Suck It And See" će zvanično biti objavljen 31. oktobra kao podrška njihovoj turneji po Britaniji.
Poslušajte.
{youtube}jGYN7gAiJJQ{/youtube}
(Visited 46 times, 1 visits today)