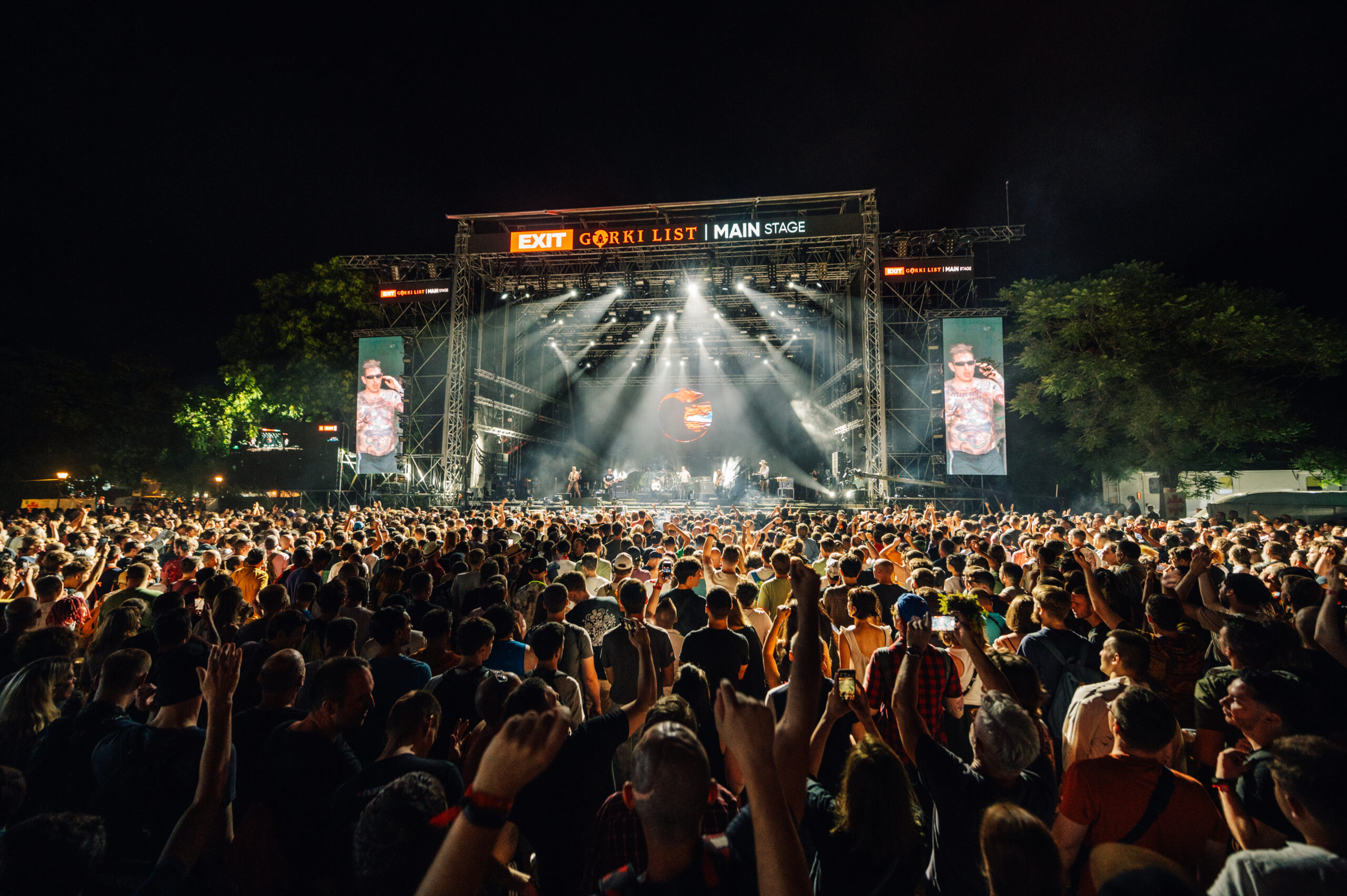 Sam početak ovogodišnjeg izdanja Egzita 2023 tj prva dva dana protekla su uz mnoštvo posetilaca i svakako nekoliko zanimljivih koncerata.
U seriji značajnjih koncerata svakako se najviše ističe Viagra Boys koji je za prvi put na festivalu priredio koncert za pamćenje. Švedsko američki sastav je u sat ipo programa pokazao svu furioznost i gruv urbanog street zvuka. U mnogome su podsećali na furioznost The Stooges koji su na istom mestu održali verovatno najbolji koncert na festivalu ikada. The Stooges 21. veka uz dozu ironije i humora.
Neko je negde napisao da su The Prodigy uvek dobra ideja za festival i zaista jeste tako. Međutim odavno su prestali da budu atrakcija u Srbiji nakon mnogo koncerata i nekoliko nastupa na prethodnim Egzitima. Odsustvo glavnog lika Kejta Flinta je osetno i evidentno ali velika količina energije je i dalje tu, a još veća količina ljudi je bila tu da dokaže to.
Urbani rap & riff pravac je uvek bio popularan, a devedesetih i krajem osamdesetih je bio jedan od glavnih. Uz veliku porodicu gde su i RATM i Body Count spada i Urban Dance Squad koji je oživljen sa Rudeboy-em i bendom koji je svirao njihove pesme. Sjajan koncert ali malo publike, verovatno je razlog u istovremenom koncertu Prodigy-a.
Explosive stage vredno radi svake godine i trudi se da dovede neka nova imena. Zapaženi koncert je imao melodik stoner grupa Larska koja je sa dve bas gitare odlično uradila posao. POwer scenu je branila grupa Mirror iz Kipra a zvezde večeri su svakako bili Midnight brzi, žestoki i oštri krosover i nadasve tehnički savršen.
foto: EXIT Photo Team
---