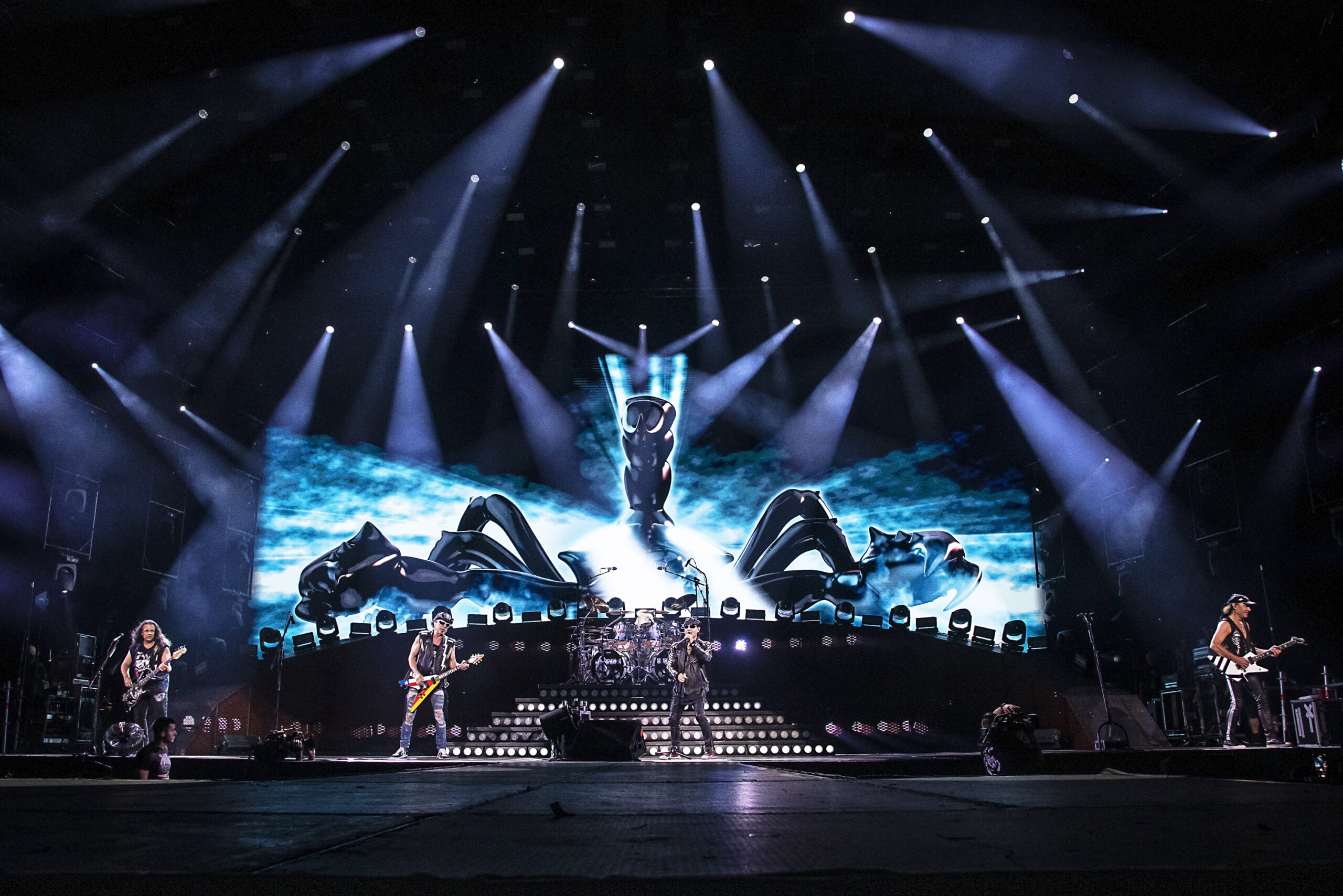 Rock Believer je naslov devetnaestog studijskog albuma rok velikana Scorpions-a. Tim povodom su I
posetili Srbiju u okviru istoimene turneje. Ovo je bio njihov drugi koncert u Srbiji nakon spektakularnog
prvog pre pet godina.
Najavljivan kao audio vizuelno čudo do sada neviđeno, može se reći da je, u smislu rok muzike, bilo na
veoma visokom nivou uz zanimljive animacije na video bimovima, ali daleko od nečega neviđenog.
Izostala je čak I pokretna platforma za bubnjeve tokom solo tačke Mikija Dija (Mikkey Dee).
Nakon spuštanja zavesa, koncert je počeo sa Gas In The Tank, Make It Real, The Zoo. Mora se primetiti
da je zvuk bio nešto tiši od očekivanog, ali to nije umanjilo uštimanost I tehničke mogućnosti benda.
Svirački je ogromna energija isijavala, naročito od strane osnivača Rudolfa Šenkera (Rudof Schenker)
čije ponašanje na bini ozbiljno prkosi njegovim godinama, a besprekornu tehniku je pokazao Matijas Jabs
(Matthias Jabs) na solo gitari, međutim decenije turneja, snimanjna I održavanja grupe na visokom
vokalnom nivou ostavile su traga na pevaču Klausu Majneu (Klaus Meine) kome je u nekoliko navrata
ponestalo snage na bini. Miki Di je bio standardno dobar, a njega smo upoznali u nekim drugim žestokim
pričama.
Usledile su Seventh Sun, Peacemaker, stari hit Bad Boys Running Wild I prilično brzo, mada ne I
nelogično, najveći hitovi Wind of Change I Send Me an Angel. Ostaje gorak ukus u ustima zbog
nedavnog naprasnog menjnanja početnog teksta u Wind of Change I takvog izvođenja.
Na kraju oficijelnog dela naslovna pesma Rock Believer, Blackout, Big City Nights, a za bis takođe
najveći hitovi Still Loving You I Rock You Like a Hurricane.
Vrlo dobar koncert ali šansu da bude spektakl je iskoristio pre pet godina.
Foto: Aleksandra Ignjatović
---