The Natvral, solo projekat Kipa Bermana, nekadašnji pevač/tekstopisac sastava The Pains of Being Pure at Heart, predstavlja novi singl "Lucifer's Glory" kojim najavljuje buduće studijsko izdanje.
Predstojeća ploča, Summer of No Light, trebalo bi da bude objavljena 1. septembra za etiketu Dirty Bingo. Listen to "Lucifer's Glory" below, followed by the album's tracklist and cover artwork. Album crpi inspiraciju iz "klimatske krize iz 1816. godine, trenutne klimatske krize i klimatske krize srca", navodi Berman u saopštenju za javnost. Ploča je nastala tokom ranijih dana zatvaranja. Berman je pomerao mentalne granice tokom tih dugih monotonih dana, komponujući pesme u zatočeništvu svog podruma. "Pustio sam da mi um odluta na mesta na koja više nisam mogao da idem", kaže on u istom saopštenju za štampu. "Svakodnevne rutine često su bile nepoželjne. Bio sam izolovan, ali ne sam."
U nastavku možete poslušati najavni singl, a predstavljen je i omot albuma odnosno kompletna lista pesama.
Ovo izdanje nasleđuje album Tethers iz 2021. godine, a nakon toga objavljena su još dva singla "The Ballad of Easy Rider" i "A Portrait of Sylvie Vartan".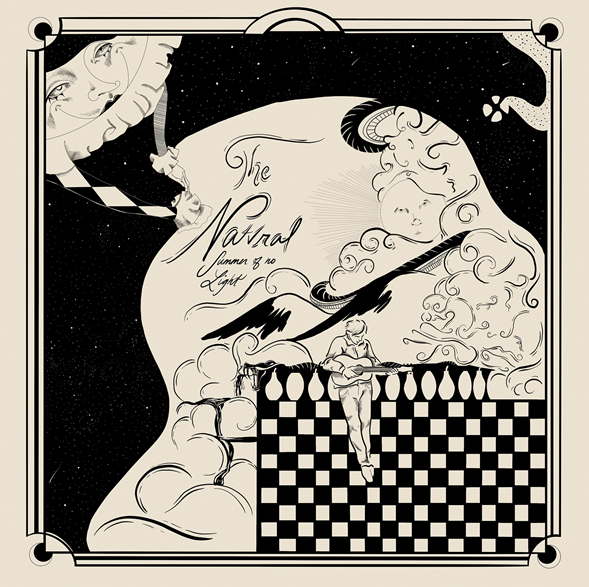 Summer of No Light spisak pesama:
1. Lucifer's Glory
2. Carolina
3. Summer of Hell
4. The Stillness
5. A Glass of Laughter
6. Stephanie Don't Live Here Anymore
7. Your Temperate Ways
8. Wait for Me
9. Wintergreen
---