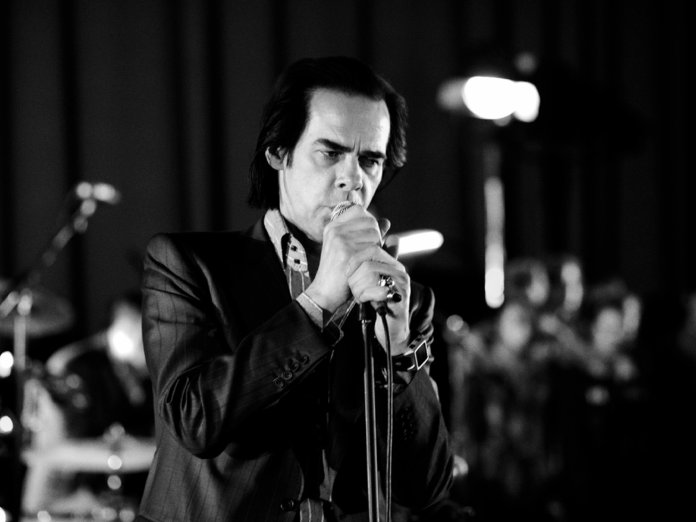 Nick Cave & The Bad Seeds objavili su snimak koncerta povodom 10. godišnjice albuma "Push The Sky Away". Bend je izveo pesme sa ploče u teatru Fonda u Los Anđelesu 21. februara 2013, tri dana nakon što je album prvobitno objavljen.
Na ograničeno vreme bend dopušta obožavateljima stream koncerta, izvedbu pesme "Mermaids" sa nastupa i video koji prikazuje kako je album nastao. Osim toga, bend pokreće novu web stranicu koja slavi "Push The Sky Away" videom, zvukom, slikama, tekstovima i ekskluzivnim proizvodima.
Bad Seeds su u to vreme činili Nick Cave, Warren Ellis, Jim Sclavunos, Martyn Casey, Thomas Wydler i Conway Savage, a Barry Adamson i George Vjestica pridružili su im se na po dve pesme.
"'Push The Sky Away' bio je početak nove, divlje avanture za Bad Seeds. Ploča je otvorila potpuno drugačiji pristup načinu na koji smo stvarali muziku. Bio je to početak novog načina pisanja – neke vrste kontrolisane improvizacije. Zbog ove promene ploča je u određenoj meri izazvala podele – ali to je bila nužna reinvencija koja je grupi Bad Seeds očajnički bila potrebna," rekao je Cave putem saopštenja za javnost.
"Iz tog razloga 'Push The Sky Away' i dalje je jedan od mojih najomiljenijih albuma Bad Seedsa," zaključuje Cave.
---