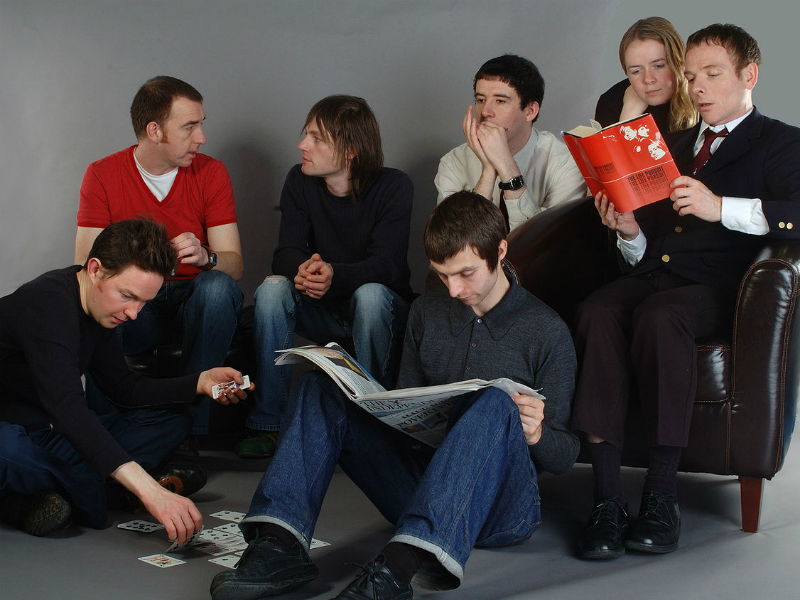 Škotski indie pop bend Belle & Sebastian početkom ove nedelje predstavli su "I Don't Know What You See In Me", najavni singl svog novog albuma Late Developers objavljenog 13. januara za Matador Records.
Snimljen tokom istih sesija kao i album "A Bit of Previous", (objavljen u maju prošle godine), "Late Developers" dolazi poput osunčanog rođaka svog prethodnika. To je svesrdni zagrljaj najsjajnijih tendencija benda koji nije samo svež i neposredan, već poseduje onaj Belle&Sebastian je ne sais quoi grupe koja će uvek biti tu za vas sa savršenim tekstom ili melodijom za trenutak, dok skladno priznaje da je "Every girl and boy / each one is a misery" (pesma "When The Cynics Stare Back From The Wall").
"Juliet Naked" kanalizuje mahnitu energiju nalik onoj Bilija Brega (Billy Bragg), engleskog kantautora i aktiviste, s robusnom električnom gitarom i pesmom Stjuarta Mardoka (Stuart Murdoch) dostojnom fudbalskog stadiona. Pomenuta "When The Cynics Stare Back From The Wall" otkriveni je dragulj iz 1994. godine, razdoblja pre Belle & Sebastiana, a nastala uz pomoć Trejsien Kembl (Tracyanne Campbell), pevačice škotskog indie benda Camera Obscura. "So In The Moment" je psihodelični pop bez daha koji je nesumnjivo jedna od najboljih pesama vodećeg gitariste i pevača Stivija Džeksona (Stevie Jackson) ikad.
---