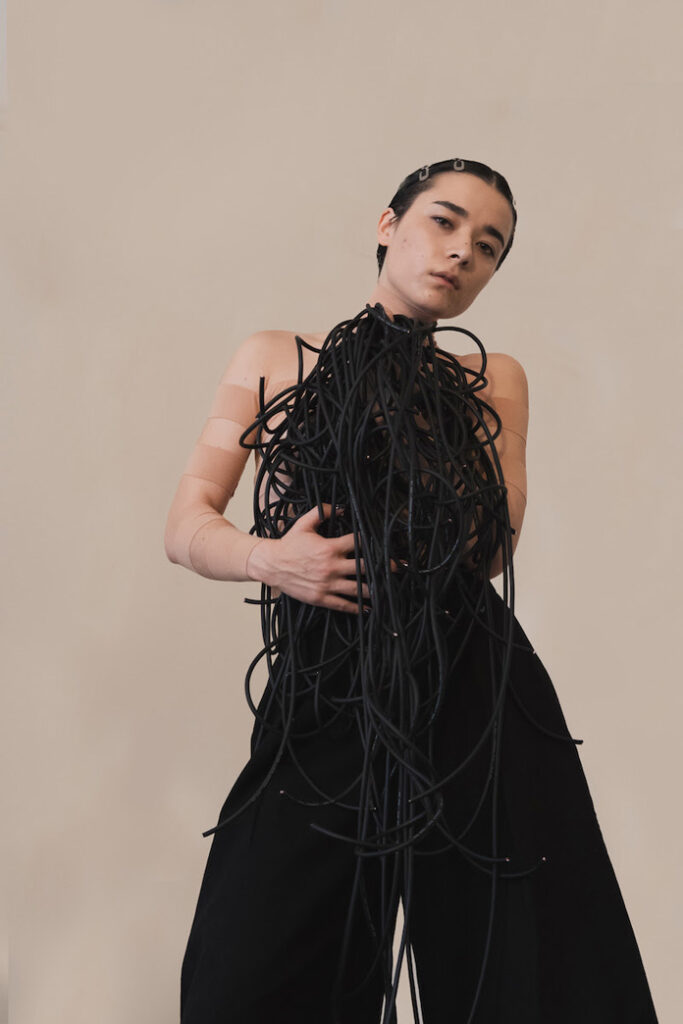 Miss Grit, odnosno Margaret Sohn (koja koristi oni/one zamenice) objavili su novi video za pesmu "Lain (Phone Clone)" koja će se naći na njihovom debi albumu Follow the Cyborg.
Nova ploča trebalo bi da bude objavljena 24. februara preko Mute etikete.  U saopštenju za javnost stoji da je nova pesma inspirisana Serial Experiments Lain, anime čiji je autor Yasuyuki Ueda anime "o devojci čije onlajn ja pokušava da odvuče svoje fizičko ja od stvarnosti".
Ovo je treći singl sa nadolazećeg albuma koji imamo priliku da čujemo, a prethodno su objavljene "Like You", kao i naslovna numera.
Produkciju ploče Follow the Cyborg potpisuje muzičarka, a među gostima su Stella Mozgawa iz grupe Warpaint, Aron Kobayashi Ritch iz benda Momma i Pearla.
---