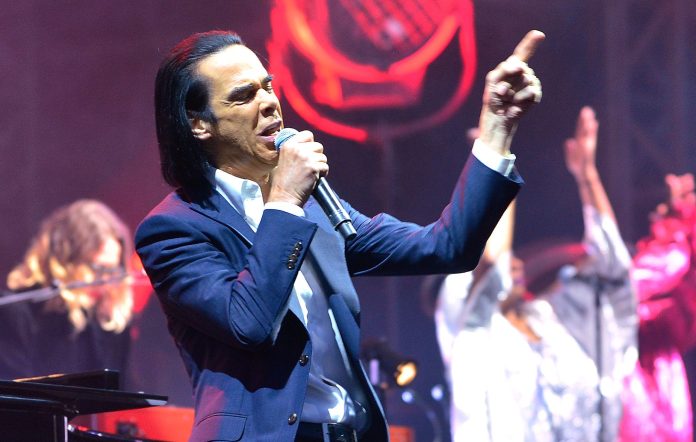 Nik Kejv (Nick Cave) je potvrdio da je započeo rad na novom albumu Bad Seedsa, podelivši pritom neke rane ideje za tekstove.
Prošle godine, Kejv je rekao da planira snimanje nove ploče nakon što završe njegove obveze na turneji. Sad je potvrdio da je proces pisanja albuma u toku. Odgovarajući na pitanje obožavaoca po imenu Fred o njegovim planovima za 2023., Cave je na svom blogu The Red Hand Files napisao: "Moj plan za ovu godinu je da snimim novi album sa Bad Seedsima. Ovo je i dobra i loša vest. Dobra je, jer ko ne želi novi album Bad Seedsa? Loša vest je to što moram napisati tu prokletu stvar."
Zatim je otkrio da je proces započeo u 9 ujutro na Novu godinu. "Sada je 6. januar. Prošlo je skoro nedelju dana i napisao sam nekoliko stvari, ali nisu baš dobre. Ili možda jesu, teško je reći", rekao je. "Isto je sa svakom pločom, imam onaj poznati osećaj nedostatka, kao da sam velika, glupa prazna stvar u odelu. Mrzovoljan sam k'o kurac, a Suzi je otišla iz kampa na nedelju dana. Sve što liči kreativnom impulsu zakopano je dole u nekoj mahovini, žabljoj rupi, spava."
"Počinjem da dobijam ​​besni pevački glas u glavi koji se zapravo rimuje, poput ludila. Poput tuge," dodao je pre nego što je podelio prve stihove koje je napisao za nadolazeću ploču.
"Ushering in the year he knelt down/And crushed his brother's head with a bone," napisao je Kejv. "To se činilo kao dobar način za početak ploče, ali takođe se činilo kao da je terminalno i nije vodilo nigde."
Potom je otkrio ažurirani tekst: "Ushering in the new year he knelt down / And crushed his brother's head with a bone / It's my great privilege to walk you home / In the rain / Hop inside my coat."
"The frogs in the gutter are jumping for God / Amazed of love, amazed of pain / Amazed to land back in the gutter again."
"I to je izgledalo kao da sažima stvari", nastavio je Kejv. "Pisanje tekstova je gadno. To je kao da skačeš za žabama, Fred. To su močvare. Zapravo boli. Dolazi u naletima, ali retko. Ima nešto opsceno u čitavoj toj priči. Kao zločini koji se rimuju. Nadam se da ovo neće dugo trajati. Zapravo se bojim."
---