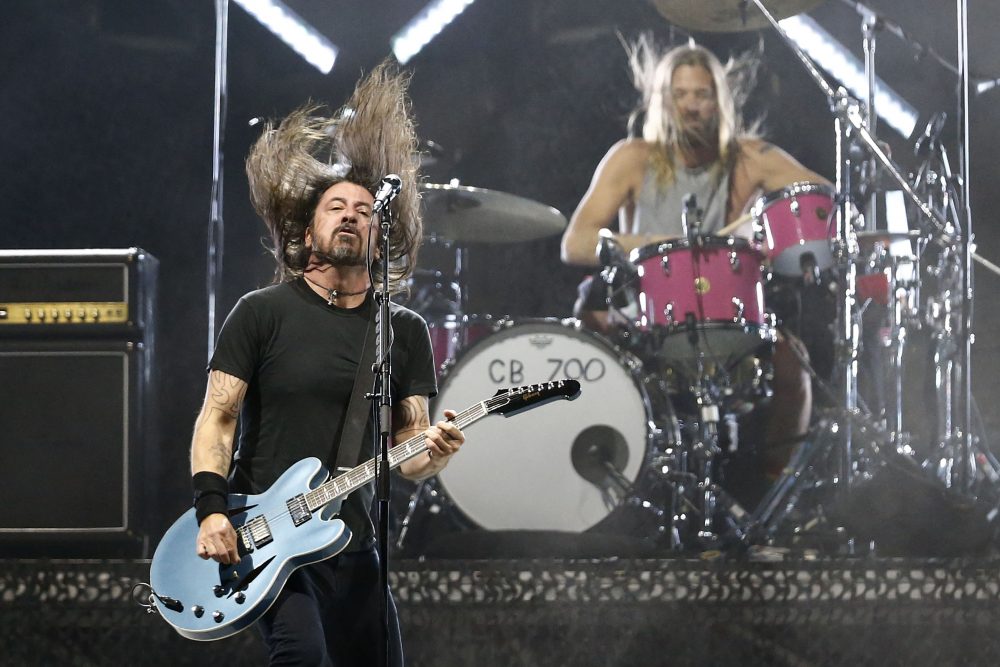 Foo Fighters su najavili da će nastaviti kao bend nakon prerane smrti njihovog bubnjara Tejlora Houkinsa u martuu 2022. godine.
U objavi na Instagramu rok grupe stoji kako su se osvrnuli na 2022. kao na "najtežu i najtragičniju godinu ikada za naš bend" te da su se podsetili koliko su zahvalni za "ljude koje najviše volimo i cenimo, i za najmilije koji više nisu sa nama".
"U proteklih 27 godina naši obožavatelji izgradili su svetsku zajednicu, odan sistem podrške koji nam je pomogao da zajedno prebrodimo najmračnija vremena."
Takođe su odali počast Houkinsu kao vitalnom članu Foo Fightersa koji je sa bendom snimio osam studijskih albuma.
"Bez Tejlora nikada ne bismo postali bend kakav smo bili – a bez Tejlora znamo da ćemo u budućnosti biti drukčiji bend", rekli su. "Takođe znamo da ste vi, fanovi, značili Tejloru koliko i on vama. I znamo da kad vas ponovo vidimo – a uskoro ćemo – on će duhom biti tamo sa svima nama svake večeri."
Houkins, koji je prethodno bio bubnjar na turneji za Sas Džordan i Alanis Moriset, kao i bubnjar benda Sylvia, uvršten je u Rock and Roll Hall of Fame 2021. godine kao član Foo Fightersa. Njegova smrt sa 50 godina u Bogoti u Kolumbiji 2022. godine šokirala je muzički svet.
U noći kada je Houkins umro, sastav je trebalo da nastupi na festivalu Estéreo Picnic u Bogoti u sklopu svoje južnoameričke turneje. Umesto toga, pozornica se pretvorila u bdenje uz sveće za Houkinsa. Uzrok smrti nije objavljen, ali toksikološki nalaz pokazao je tragove 10 stvari u Houkinsovom telu, uključujući opioide, marihuanu i antidepresive.
U septembru prošle godine održana su dva koncerta u čast preminulog bubnjara: jedan na stadionu Vembli u Londonu i drugi u Kia Forumu u Inglvudu, u Kaliforniji.
---