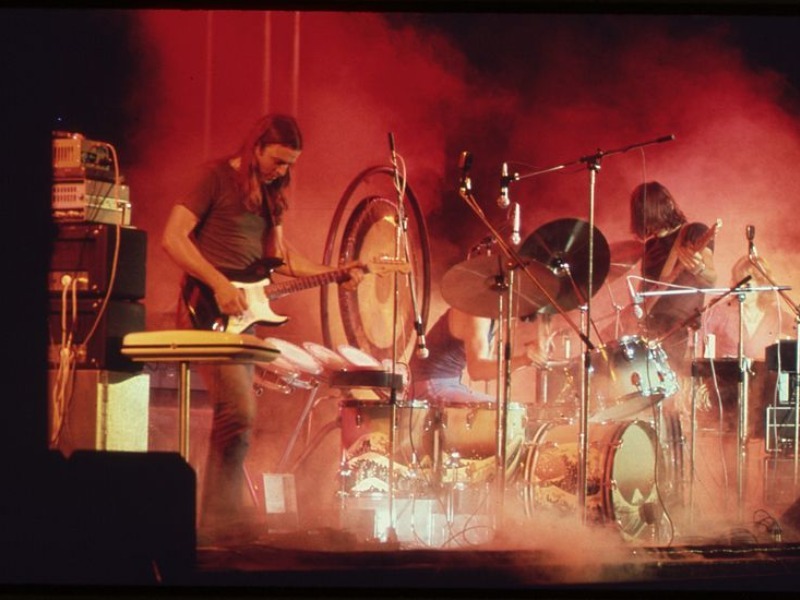 Gotovo godinu dana nakon što su bez pompe izbacili desetak live albuma na streaming servise, Pink Floyd su ponovo iznenađujuće objavili još jednu seriju live nastupa, ovaj put sadržavajući 18 snimaka iz njihove ere "Dark Side of the Moon".
Nova kolekcija prati bend od 23. januara 1972. do 9. decembra 1972. dok su razvijali i usavršavali svoj LP iz 1973. koji im je definisao karijeru, a koji je prodat u 24,8 miliona primeraka širom sveta i jedan je od najprodavanijih albuma svih vremena . Među koncertima su četverovečernji nastup grupe u londonskom Rainbow Theatreu, tri koncerta u Japanu i gostovanja u SAD-u u Čikagu i Hollywood Bowlu u Los Anđelesu. Osim toga, kompilacija od 5 pesama, pod nazivom Alternate Tracks 1972, uključuje retke demo snimke i remikse pesama "Time," "On the Run," i drugo.
Čini se da su neočekivani live albumi još jedan pokušaj Pink Floyda da prošire svoja potraživanja autorskih prava prema evropskoj odredbi "Use It or Lose It", kao što je bio slučaj s paketom iz 2021. prema predstavniku izdavačke kuće benda. Značajno je da je prethodno objavljena kolekcija iz prošle godine bez ceremonije uklonjena iz streaming usluga.
Bend je proveo dosta vremena i energije u arhivama tokom 2022. U septembru su objavili reizdanje svog albuma iz 1977., "Animals", nakon četiri godine odlaganja. U međuvremenu, Rodžer Voters i Dejvid Gilmur pojavili su se u dokumentarcu na Disney+, "If These Walls Could Sing", u mitskom londonskom Abbey Road Studiosu, a dokumentarac o članu osnivaču Sidu Beretu najavljen je u oktobru.
Lista snimaka:
Live at Southampton Guildhall, UK, 23 January 1972
Live at Carnegie Hall, New York, 5 Feb 1972
Live at the Rainbow Theatre, London 17 February 1972
Live at the Rainbow Theatre, London 18 Feb 1972
Live at the Rainbow Theatre, London 19 Feb 1972
Live at the Rainbow Theatre, London 20 Feb 1972
Live at the Taiikukan, Tokyo, Japan, 3 Mar 1972
Live at Osaka Festival Hall, Japan, 8 Mar 1972
Live at Nakajima Sports Centre, Sapporo, Japan, 13 Mar 1972
Live at Chicago Auditorium Theatre, USA, 28 April 1972
Live at the Deutschlandhalle, Berlin, Germany, 18 May 1972
Live at the Hollywood Bowl, Los Angeles, 22 Sept 1972
Live at the Empire Pool, Wembley, London, 21 Oct 1972
Live at Ernst-Merck Halle, Hamburg, Germany, 12 Nov 1972
Live at the Palais des Sports, Poitiers, France 29 Nov 1972
Live at the Palais des Sports de L'Ile de la Jatte, Saint Ouen, France, 1 Dec 1972
Live at the Vorst Nationaal, Brussels, Belgium, 5 Dec 1972
Live at The Hallenstadion, Zurich, Switzerland 9 Dec 72
Alternative Tracks 1972
---