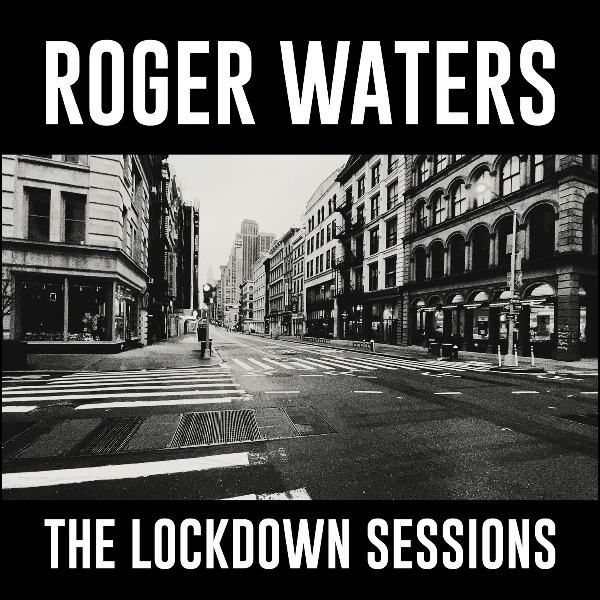 Pod etiketom Sony Music izašao je album Rodžera Votersa (Roger Waters), The Lockdown Sessions podignut na sve digitalne muzičke platforme. U pitanju je kolekcija pesama koje su snimljene u  kućnom studiju  tokom pandemije 2022-2021. Na ovom albumu se nalazi i čuvena "Comfortably Numb 2022", zabeležena tokom Watersove This Is Not A Drill turneje po severnoj Americi.
The Lockdown Sessions su producirali Rodžer Voters i Gas Sejfert (Gus Seyffert). Uz Votersa (vokal, gitara i klavir), na albumu su svirali: Gas Sejfert – bas, violončelo, vokali; Džoi Varonker (Joey Waronker) – bubnjevi i perkusije; Dejv Kilminster (Dave Kilminster) – gitara i ritam gitara; Džonatan Vilson (Jonathan Wilson) – gitara i vokali; Džon Karin (Jon Carin) – klavijature i vokali; Lucius (Džes Vulf (Jess Wolfe) i Holi Lasig (Holly Laessig)) – vokali; Bo Koster – orgulje (svuda osim na pesmi "Mother"), kao i Ijan Riči (Ian Ritchie) – saksofon ("Two Suns In The Sunset").
The Lockdown Sessions čini 5 pesama od kojih neke pripadaju Pink Floyd eri, dok je Voters bio u bendu, odnosno njegovoj solo karijeri: "Mother" i "Vera" (originalno objavljene na albumu The Wall grupe  Pink Floyd; "Two Suns In The Sunset" i "The Gunner's Dream" sa albuma The Final Cut grupe Pink Floyd;  "The Bravery of Being Out Of Range" sa Votersovog solo albuma, Amused To Death.  Uz to, kao poslednju, šestu kompoziciju ovog izdanja, Waters je obradio i Pink Floyd klasik, "Comfortably Numb" .
O izdanju The Lockdown Sessions, Roger Voters je izjavio: "Turneja Us and Them trajala je tri godine…svaki koncert bismo završili pesmom "Comfortably Numb"…nakon koje bi usledio bis, pesma "Mother". U nekom trenutku, pri kraju turneje, počeo sam da razmišljam da bi bilo interesantno napraviti album od "bis" pesama i tako ih i nazvati, "The Encores". Moja ideja je prvo bila odložena koncertom u čast Džindćera Bejkera (Ginger Baker), sa Erikom Kleptonom (Eric Clapton), pa zatim  maršom i govorom podrške Džulijanu Asanžu (Julian Assange) u Londonu. A onda  je u petak, 13. marta 2020 krenuo karantin i moj projekat "The Encores" se negde zaturio… sve do sada… Kao znak uzvika, "Comfortably Numb"  zatvara ovaj krug ljubavi."
Čitav album je filmski zabeležio producent i reditelj Šon (Sean) Evans.
Roger Voters će sledeće godine krenuti na turneju This Is Not A Drill po Evropi, a u planu je 40 koncerata, u ukupno 14 evropskih zemalja. Prvi datum je zakazan u Lisabonu, 13. marta 2023. u areni Altice.
---