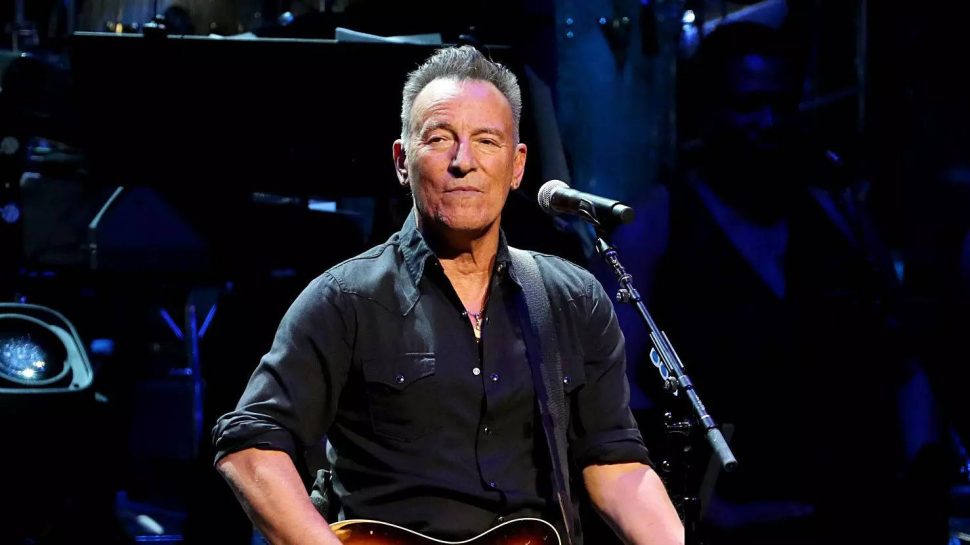 Novi studijski album Brucea Springsteena, Only The Strong Survive , dvadesetprvi u njegovoj karijeri, izaći će 11.novembra pod etiketom Columbia Records. U pitanju je kolekcija od 15 velikih soul pesama sa muzičkih kataloga legendarnih etiketa poput Motown, Gamble and Huff i Staxx.
Pesme su lični favoriti Brucea Springsteena, a na albumu gostuju Sam Moore (vokal), Rob Mathes (aranžmani za duvačke i žičane instrumente), dok prateće vokale pevaju Soozie Tyrell, Lisa Lowell, Michelle Moore, Curtis King Jr., Dennis Collins i Fonzi Thornton.
"Želeo sam da napravim album na kome samo pevam. A ne postoje bolje pesme od velike američke pesmarice šezdesetih i sedamdesetih godina prošlog veka. Inspiracija su mi, između ostalih bili Levi Stubbs, David Ruffin, Jimmy Ruffin, the Iceman Jerry Butler, Diana Ross, Dobie Gray i Scott Walker. Trudio sam se da ih što bolje predstavim i njih i fantastične kompozitore ovih proslavljenih nota. Moj cilj je bio da savremena publika doživi njenu lepotu i radost, kao što sam i ja, kada sam prvi put čuo te pesme. Nadam se da ćete uživati u slušanju baš kao što sam ja uživao u pravljenju ovoga albuma", izjavio je Bruce Springsteen.
Only The Strong Survive je snimljen u studiju Thrill Hill Recording u Nju Džersiju. Producent je Ron Aniello, tonski snimatelj Rob Lebret, a izvršni producent Jon Landau.
Prethodni album američkog kantautora, Letter To You (2020, Columbia Records) debitovao je po izlasku na prvim mestima top lista u 11 zemalja.
Februara naredne godine, Bruce Springsteen i The E Street Band kreću na veliku međunarodnu turneju, za koju je već sada prodato preko 1.6 miliona karata širom SAD i zemalja Evrope.
Redosled pesama na albumu Only The Strong Survive:
1. Only the Strong Survive
2. Soul Days feat. Sam Moore
3. Nightshift
4. Do I Love You (Indeed I Do)
5. The Sun Ain't Gonna Shine Anymore
6. Turn Back the Hands of Time
7. When She Was My Girl
8. Hey, Western Union Man
9. I Wish It Would Rain
10. Don't Play That Song
11. Any Other Way
12. I Forgot to Be Your Lover feat. Sam Moore
13. 7 Rooms of Gloom
14. What Becomes of the Brokenhearted
15. Someday We'll Be Together
---