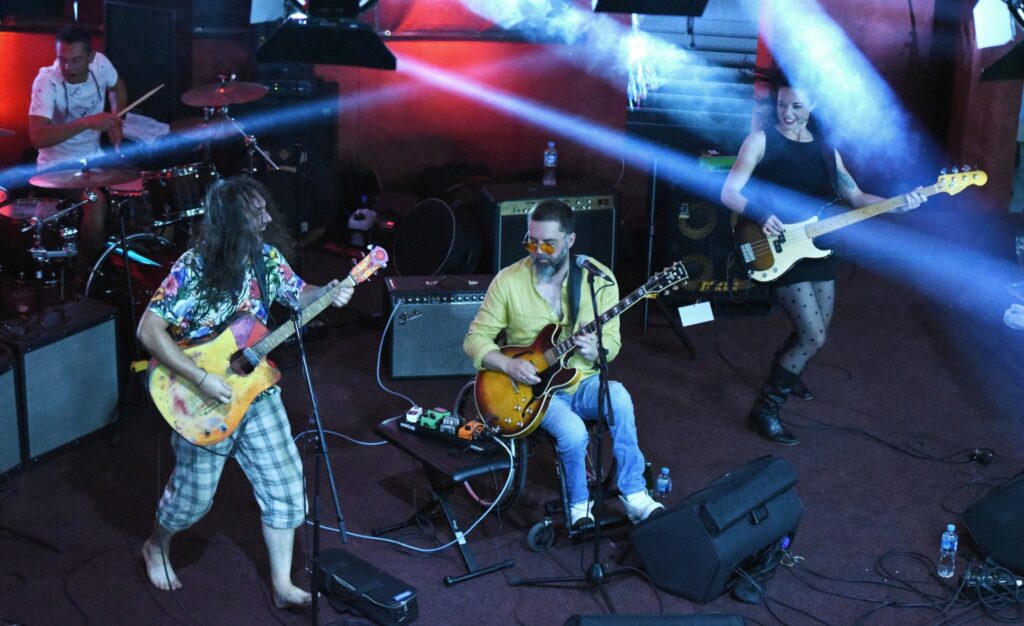 Alternativna bluz rok četvorka iz Istre, The Screaming Wheels,  pobedila je na Ruvido Sound Contestu 2022 u Italiji u konkurenciji preko stotinjak bendova i osvojila snimanje albuma u studiju u Padovi. "Jako smo sretni, što smo pobjedili jer konkurencija je bila izvrsna a mi smo bili jedini bend, koji nije iz Italije", kaže Denis Makin, jedan od gitarista i frontmena benda i dodaje, da upravo rade na pesmama za drugi album i da je ova nagrada stigla u savršenom trenutku.
Posle odličnog koncertnog proleća i leta, obišli su Hrvatsku, Srbiju, BiH, Sloveniju i Crnu Goru i čak nastupili u Kopenhagenu, The Screaming Wheels danas sa svirkom u nemačkom Firtu kreću sa evropskom turnejom. "Prvi put ćemo publici u Nemačkoj i Poljskoj predstaviti naš prvi album Istramental, koji ima odlične recenzije i reakciju publike", kaže četvorka, koju pored Denisa Makina čine gitarista i vokalista Leo Anđelković, basistkinja Slavica Tucakov i bubnjar Erle Đurđević. Evropska turneja završava velikom promocijom prvog albuma u zagrebačkom kultnom klubu Hard Place 15. oktobra.
Grupa je osnovana 2018. godine uoči učestvovanja na takmičenju Croatia Blues Challenge gde su pobedili u kategoriji »Solo/Duo« i predstavljali Hrvatsku na 35. International Blues Challengeu u Memfisu. Publika i kritika prozvala jih je "hrvatskom blues rock senzacijom" i kad su se vratili iz Amerike počeli su sa radom na prvom albumu. Snimali su u Soundstation studiju u Zagrebu i kinodvorani u Novigradu kako bi dobili bezobrazni zvuk. Nakon toga vratili su se u SAD, ovaj put u Njujork, gde su prisustvovalu miksanju albuma, koji su producirali Leo i Denis i zajedno uticali na njujorški underground surovi zvuk, koji se odražava na albumu. "Cijele priče ne bi bilo bez našeg dobrog prijatelja Vladimira Brajana, koji nas je zapravo nagovorio, da napravimo ovaj bend a on je isto glavni krivac za zvuk, pošto je "elektrizirao" akustičnu gitaru na kojoj još dan danas sviram uživo«, dodaje Leo.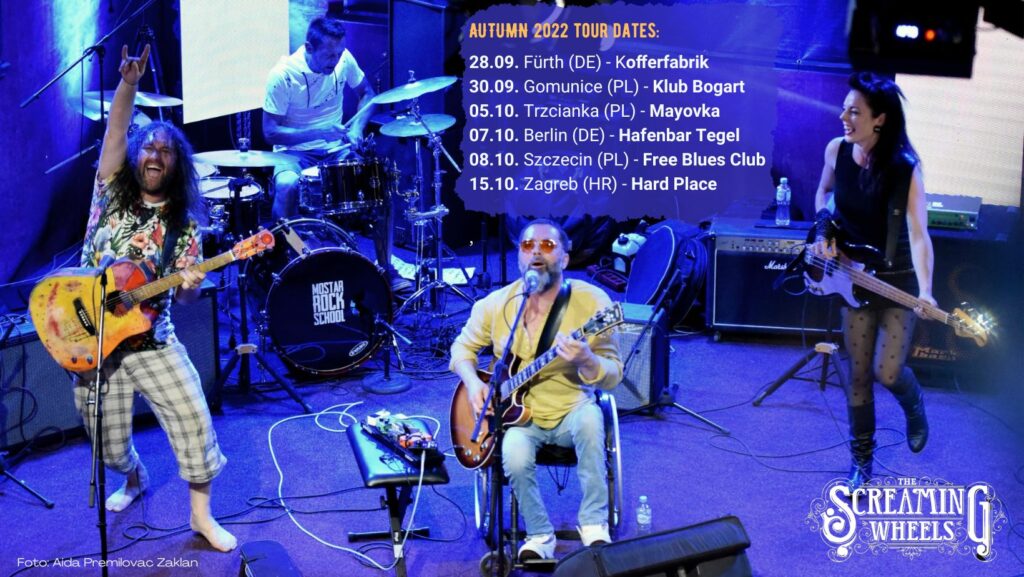 ---