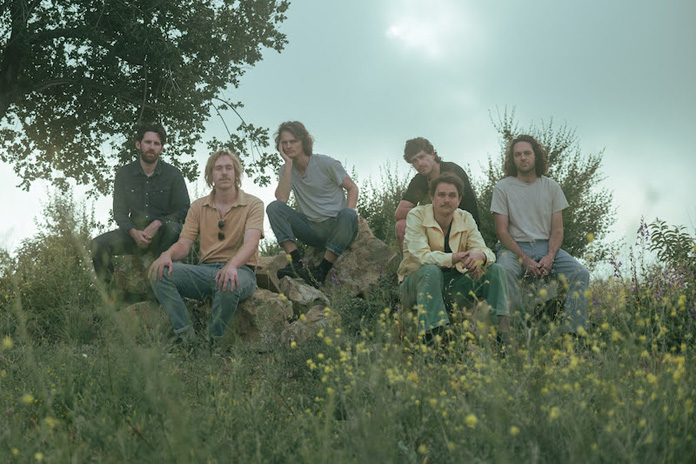 King Gizzard and the Lizard Wizard ispunjavaju svoje obećanje da će ove godine objaviti još tri albuma. Australijski psych band zvanično je objavio da će tri izdanja – Ice, Death, Planets, Lungs, Mushrooms and Lava, Laminated Denim i Changes – izaći u oktobru. Kao najavu, objavili su pesmu sa prvog albuma pod nazivom "Ice V".
Australijskoj družini ne nedostaje ambicija u karijeri, ali priča o Ice, Death, Planets, Lungs, Mushrooms and Lava je nešto posebno. Odlučivši se da album napišu u studiju, bend je krenuo u proces sa sedam naslova pesama, a svakom je dodeljena određena vrednost otkucaja po minuti i vrsta durske lestvice.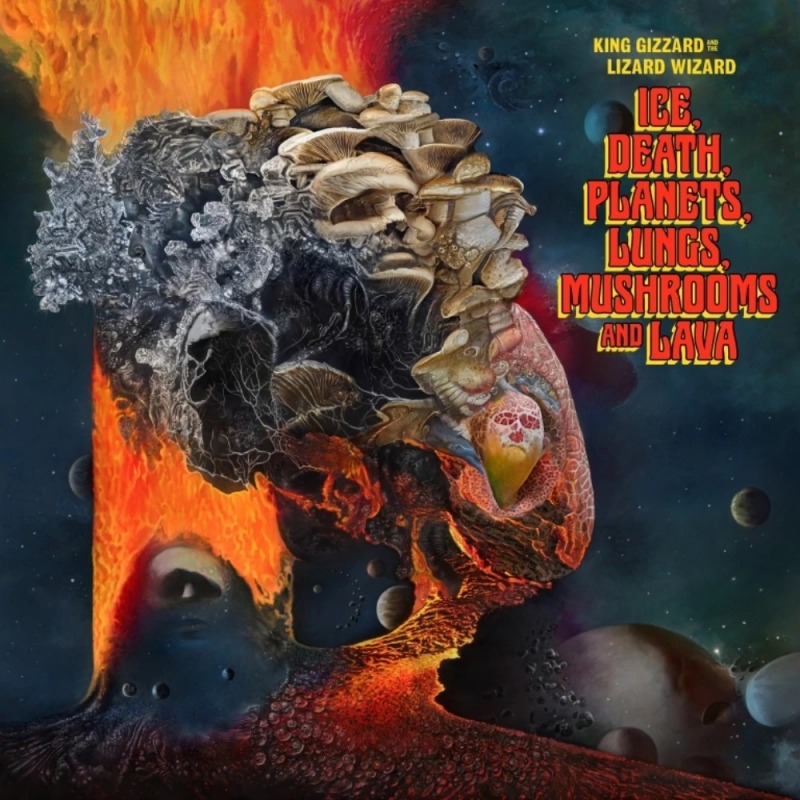 "Naravno, svaki dan džemovi su imali drugačiji zvuk jer je svaki dan bio u različitom opsegu i drugačijem BPM-u", rekao je u izjavi lider King Gizzarda Stu Mackenzie. "Ušli bismo u studio, sve namestili, krenuli u grubi tempo i samo svirali. Bez ikakvih unapred stvorenih ideja, bez koncepata, bez pesama. Svirali bismo možda 45 minuta, a zatim svi zamenili instrumente i krenuli ispočetka." Nakon presnimavanja dodatnih instrumenata, bend je zajedno napisao tekst svake pesme na zajedničkom Google dokumentu. Ice, Death, Planets, Lungs, Mushrooms and Lava stiže 7. oktobra.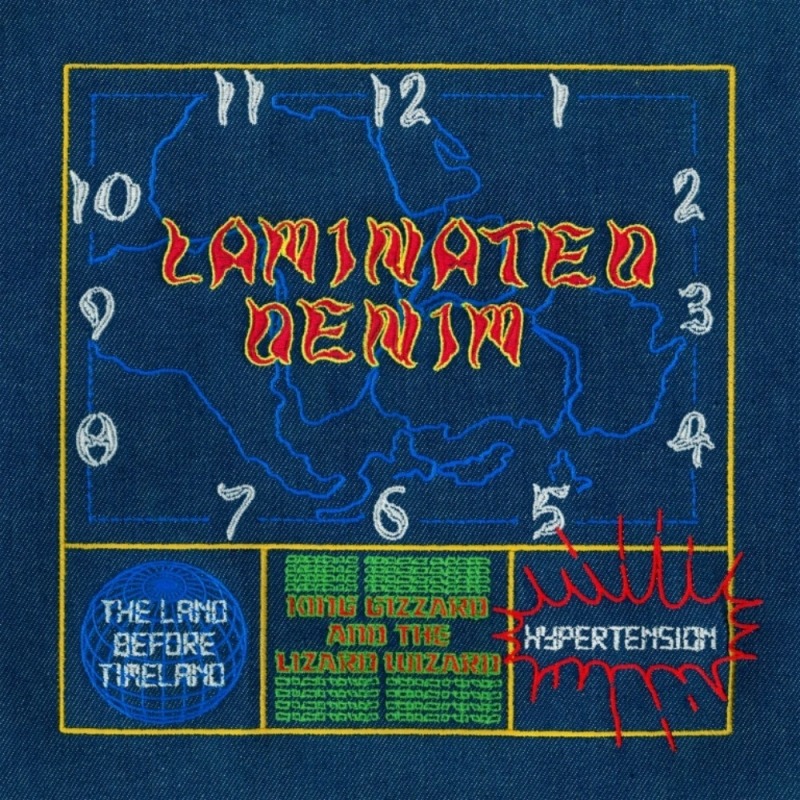 O drugom nadolazećem albumu, Laminated Denim, Mackenzie je samo rekao da je njegovo ime anagram od "Made in Timeland", albuma benda iz marta. U skladu sa svojim prethodnikom, Laminated Denim se sastoji od samo dve pesme koje obe traju 15 minuta. Čini se verovatnim da pesme — "The Land Before Timeland" i "Hypertension" — mogu biti povezane sa pesmama na Made in Timeland, bilo muzičko ili tematski. Ovaj album izlazi 12. oktobra.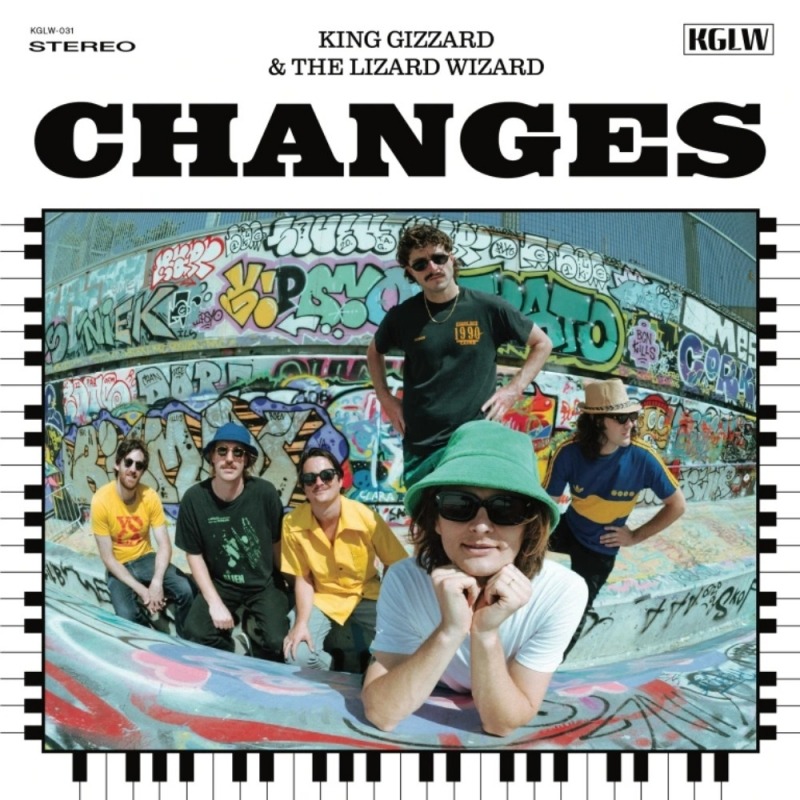 Konačno, King Gizzard će 28. oktobra objaviti Changes, svoj peti album ove godine. Mackenzie je objasnio da je bend prvi put počeo raditi na projektu 2017., ali nikad nije bio zadovoljan svojim snimkama. "O njemu razmišljam kao o ciklusu pesama," rekao je Mackenzie. "Svaka je pesma izgrađena oko ovog napredovanja akorda — svaka pesma je poput varijacije na temu. Ali ne znam jesmo li u to vreme još imali muzički vokabular da dovršimo ideju. Tada smo snimili nešto od toga, uključujući verziju "Exploding Suns" koja se nalazi na gotovom albumu. Ali kad su se sessioni završili, jednostavno nismo osećali da je gotovo. Ideja je bila u našim glavama, ali jednostavno nismo mogli doći do nje. Još nismo znali kako izvesti ono što smo hteli." Mackenzie dodaje da Changes "nije nužno naša najkompleksnija ploča, ali o svakom malom komadu i svakom zvuku koji čujete puno smo razmišljali."
---