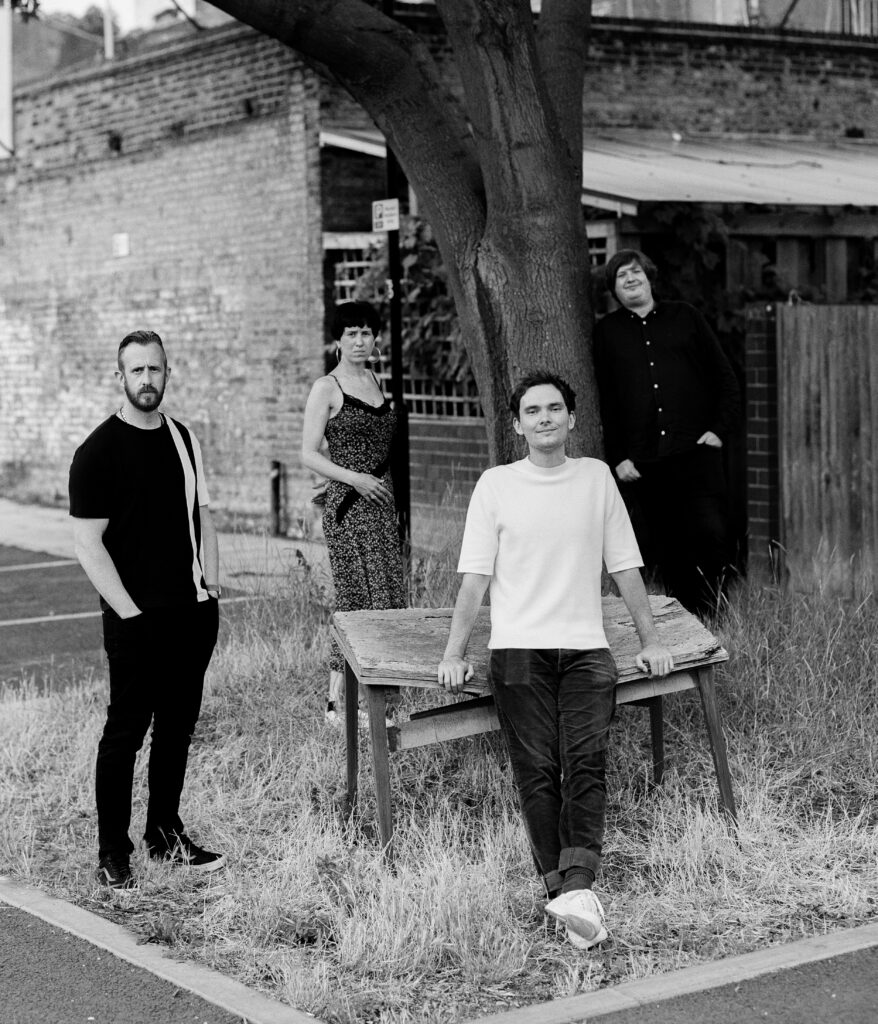 Sastav The Death of Pop objavio je singl "For a Minute", naslovnu numeru sa predstojećeg EP izdanja koje bi trebalo da bude dostupno od 23. septembra preko etikete Hidden Bay Records i Discos De Kirlian. U pitanju je njihovo prvo izdanje od prošlogodišnjeg albuma Seconds gde duo oživljava svoj četvoročlani bend kako bi producirao svoje najdinamičnije pesme do sada.
Uzbudljivi bas, gitara i bujne synth deonice dočaravaju mračan i pust pejzaž, naglašen distopijskom lirikom; osećaj slutnje i melanholije prožima ovaj mini album. Izdanje su sami producirali, a snimali su sa inženjerom zvuka Tomasom Morenom u Fish Factory studiju, kao i u svom kućnom studiju. For a Minute je zvučno bogatiji nego što smo ranije imali prilike da čujemo
od benda, ali i dalje poseduje nepogrešivu analognu toplinu i intimnost koja je sinonim za njihov kontinuirani DIY pristup.
Približavajući se desetogodišnjici postojanja grupe, The Death of Pop ne pokazuju znake usporavanja sa ovim mini albumom, prvim od nekoliko zakazanih izdanja do kraja godine.
Braća Angus i Oliver Džejms osnovali su The Death of Pop na južnoj obali Engleske 2013. godine. Njihove pesme home produkcije odražavale su sumorna leta i odbojni morski povetarac zaboravljene primorske zemlje čuda; rekreirajući ove misli kroz razbijeno ogledalo šugejza 90-ih, novog talasa 80-ih, paisley undergrounda i sunčanog popa. Od svog osnivanja, bend je radio sa Art is Hard Records, Too Pure, Hidden Bay i španskom izdavačkom kućom Discos De Kirlian. Sedam godina kasnije, i sa preko 50 pesama objavljenih na albumima, kompilacijama i EP-ovima, bend je nastavio da samostalno producira, zadržavajući luksuz vremena i eksperimentisanja. The Death of Pop stvara šarmantnu sredinu između savremenosti i nostalgije, plodno i dosledno održavajuć́i svoj originalni etos zvučnog istraživanja u pisanju melodičnih pop pesama.
---