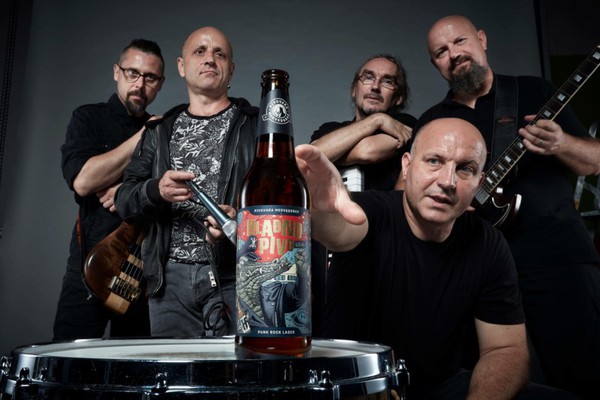 U subotu 8. oktobra u Hali 2 Novosadskog sajma koncert će održati sastav Hladno Pivo u okviru turneje  "35 za 35".
Poznati bend iz Gajnica, na čelu sa Miletom Kekinom i tri decenije od objavljivanja prvog albuma ostao je prepoznatljiv i drag publici zbog beskompromisnosti i iskrenih, upečatljivih stihova.
"Ono što možemo da očekujemo je energičan, iskren i veliki spektakl koji će sigurno ostati upamćen kao jedan od najvažnijih koncerata Hladnog piva u našem gradu o kojem će se pričati mnogo posle samog događaja. Pesme: "Jednim osmijehom", "Pitala si me", "Ne volim te", "Ezoterija", "Biološki sat"… samo su neki od hitova koji su pokazali da rok muzika nije isključivo stvar 20. veka, nego da se definitivno tiče i današnjeg vremena u kojem živimo i da će ih publika i to veče sa uživanjem slušati i pevati",  poručili su organizatori.
Bend Hladno pivo je za 35 godina karijere uspeo iz albuma u album da sazreva i postaje kvalitetniji, kako muzički tako i tekstualno.
Posle uspeha, dolazili su još već uspesi – pune koncertne sale i dvorane, eminentne nagrade iz čitavog sveta kada je u pitanju muzička industrija.
Ulaznice za koncert možete da nabavite putem sajta GigTix i to u dve kategorije: parter (1200 dinara) i fan pit po ceni od 1700 dinara.
---