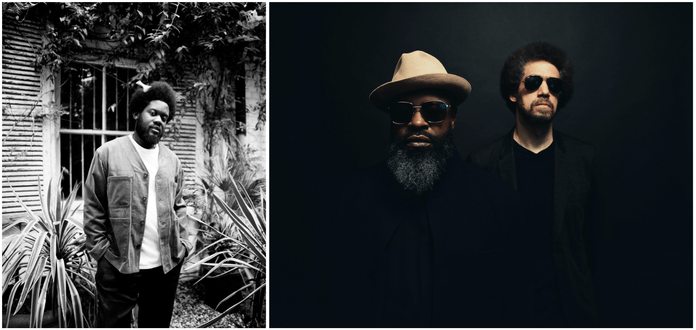 Danger Mouse i frontmen sastava The Roots, Black Thought, objavili su spot za novi singl "Aquamarine", gde se kao gost pojavljuje Michael Kiwanuka.
Pesma će se naći na njihovom budućem zajedničkom izdanju Cheat Codes, koje bi trebalo da bude dostupno od 12. avgusa preko BMG etikete.
"Kada sam čuo muziku za "Aquamarine", imao sam osećaj da pevam o tome da se zalažem za nešto što je jedinstveno i da sledim taj put", navodi Kiwanuka u saopštenju za javnost. "Ne znam zašto, ali to je ono što je proizašlo. Ponekad kada pratite nešto što je jedinstveno za vas, to je kao da su "neprijatelji svuda okolo". Ponekad život može da se čini krhkim kao da "sve gori.  Iz nekog razloga akordi i muzika su me naterali da se tako osećam".
Ovo je treći singl sa predstojećeg albuma, a prethodno smo imali prilike da čujemo pesme "No Gold Teeth" i "Because".
---